Do I Need a Mugshot Removal Attorney?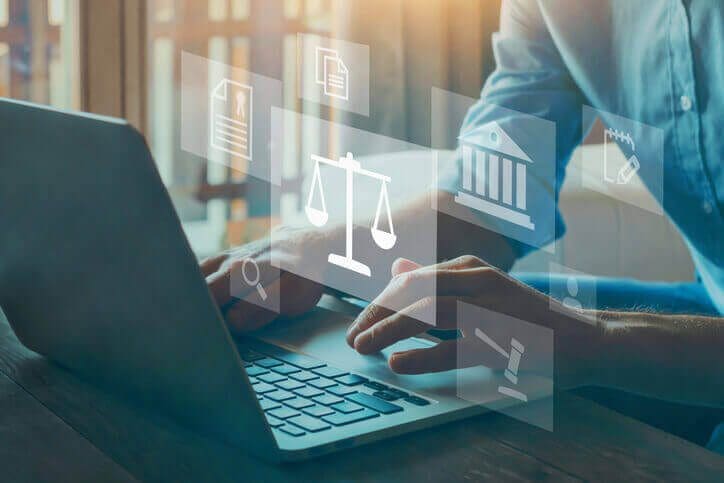 Were you arrested and now surprised to find your mugshot available online? You're not alone. Public mugshots can be extremely damaging to your career, reputation, and relationships. Is a mugshot removal attorney the best solution for you to restore your reputation?
Here's what to know about deleting your mugshots from the internet and if you need a mugshot removal attorney to do so.
When Do Police Take a Mugshot?
When police book you following an arrest, they take your mugshot. These are typically photographs of your head and torso facing the camera. Generally, you hold up a card with information on the city your name, and the date. They also take your fingerprints and collect your personal information.
Mugshots are only taken if you are held in police custody after an arrest. They are not taken for those facing questions from law enforcement. Even if it's a wrongful accusation, or a jury finds you not guilty of the crime, your arrest records and mugshot remain on file.
Often, a mugshot is less than flattering. Since they are taken immediately after arrest, you likely won't look your best. You may have been upset or crying. Or you may appear under the influence. Having such images online can be embarrassing, to say the least.
Is My Mugshot Public Record?
Many states and individual cities in those states consider arrest records public record. As a result, websites that publish these images do not require authorization or permission to post them.
Federal government mugshots also count as public record. They are also easily accessible. Although certain states have regulations governing mugshots, most state mugshots are easy to find.
Many states have no rules governing mugshots, nor guidelines for removing them.
How Long Will My Mugshot Be Online?
Mugshots can remain online permanently if no action is taken to remove them. Once they have been posted to various websites and Google's search engine spiders have crawled and ranked the page, it becomes part of the internet until someone moves specifically to have them taken down.
Even if you are able to have your criminal records expunged or sealed, you are not guaranteed that your mugshot will be removed from the internet. If your case is expunged or sealed, this is meant to show that the legal matter is private. It indicates that the evidence of your arrest should be deleted from any websites that published your mugshot or arrest record.
However, this process doesn't happen automatically, even if a defendant is eligible. Having your records sealed or expunged only removes them from certain federal and state databases. This means that they no longer appear when searched by employers, police officers, etc. That said, this does not remove them from other places on the web. If other sites have published your mugshot or arrest records, those remain public until you contact someone with the ability to remove them and show evidence that they should be taken down.
Consequences of Having Your Mugshot Online
There are numerous potential consequences of having your mugshot publicly searchable online. Your arrest records and photograph are only small pieces of the whole story. It's easy to view only this information and make incorrect assumptions about what happened. Many people may believe you did something you didn't do, or may connect you to criminal activity that you had nothing to do with.
Potential consequences of an online mugshot include but are not limited to:
Lost job prospects. A background check run by an employer will almost certainly reveal your mugshot and arrest records. Even if an employer only does a simple internet search for your name to check for red flags, chances are, your mugshot will turn up. Even if your case was dropped, or you were found not guilty, this information isn't attached to your publicly published mugshot. Prospective employers may never know that you were arrested in error or never did what you were accused of. They may choose not to hire you based on the fact that you have a mugshot at all.
Public embarrassment. Friends, family members, coworkers, acquaintances, church members, and other important people in your life will be able to see your mugshot if it's published online. This can lead to public embarrassment, especially if the offense was violent or sex-related in nature.
Damaged relationships. Some people in your life may be shocked to see that you have a mugshot, regardless of whether you had anything to do with the accusations. You may find it difficult to date if your prospective partners are searching your name before agreeing to go out. Or, a partner may leave you if they discover your mugshot by accident.
How to Delete Your Mugshot
There are generally three ways to remove your mugshot from different websites online:
Contact the Site's Webmaster
Individuals looking to delete their mugshot may be successful if they contact the webmaster directly. You may contact the site owner through a specific removal request form. Or, you may have to fill out the contact page or send an email to request the removal.
This is an effective but tedious method of removing your mugshot from the internet. Instead of hiding your image in Google, removing your mugshot from the website itself means you delete it from that page. This makes it no longer searchable on that site.
However, you will need to do this for every site posting your mugshot and arrest records.
Reach Out to Google
Google is the most widely used search engine. And contacting Google directly to remove search results with your mugshot may sometimes be effective.
For legal reasons, Google may delete or hide search results for your image. It may even erase personal or identifying information if you are at risk or the data is searchable.
That said, Google typically won't erase content already available on other websites. They can only control what appears in search results when someone searches your name.
Hire a Mugshot Removal Attorney
Removing your mugshot from the internet is an involved process, especially if you're on your own. You can expect to contact dozens of websites, if not more. You may spend many hours going back and forth between Google reps and webmasters to delete your image and arrest records. And success is far from guaranteed. This can be extremely frustrating.
By working with a mugshot removal attorney, you can be confident that every method is explored by a dedicated professional. This is typically someone with the skills and expertise to successfully suppress your mugshot from the public eye.
In such a case, you typically don't need to be involved in the process. Instead, your attorney will take care of the matter for you. This allows you to focus your time on other things.
How Much Does It Cost to Remove My Mugshot?
How much money it costs to remove your mugshot depends on a few factors.
Who you hire and their level of experience are just two things that factor into mugshot removal cost. It also depends on where you find your mugshot and arrest records and how many sites have it.
Sites not operated by a mugshot removal attorney are typically unregulated and unlicensed. They charge exorbitant amounts for removing a mugshot. But in the end, they may not remove that image from all websites it's on.
Many websites collect public mugshots and publish them online. This can have a direct detrimental impact on defendants. Their arrest records and mugshots are often available to friends, family, employers, and anyone else who searches them online.
If the defendant wants to remove records from the site, they usually have to pay a fee. This type of extortion preys on the weaknesses of defendants who are in an incredibly vulnerable position.
Why Work With a Mugshot Removal Attorney
Removing a mugshot on your own can be difficult. You may not know every site that has your photo or understand how to contact them. And contacting Google to remove a mugshot from search results can be challenging for people without a mugshot removal attorney. Hiring a lawyer usually means you can delete your mugshot from the web faster and more effectively.
Remove Your Mugshot In 72 Hours With RemoveMugshot.com
Public mugshots and arrest records can have a significant impact on nearly every area of your life. At RemoveMugshots.com, we know how serious it is to see your arrest photo and records online. This is especially true if you are a public figure in your community or even nationally.
Visit our FAQ page to learn more about the mugshot removal process. Learn why it's critical to work with an experienced mugshot removal attorney. Contact us to remove your mugshot and arrest records in just 72 hours by calling 844-935-1118.