How To Remove Mugshots Online In a Matter of Days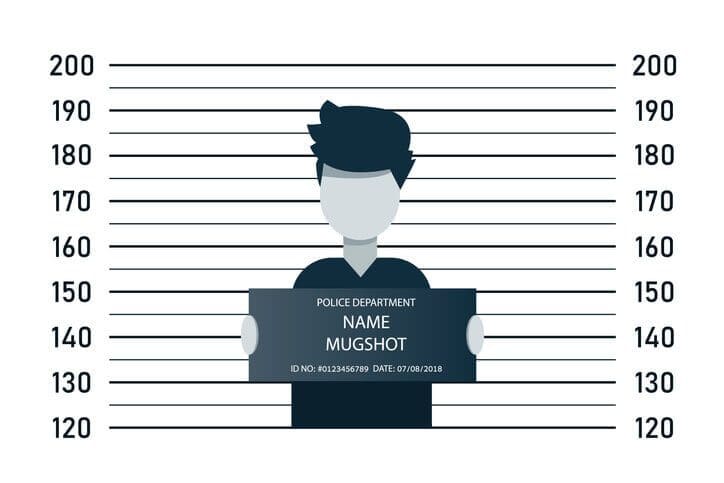 Want to remove mugshots online? Contact us at 844-935-1118 today to get that embarrassing image off the web fast!
Personal, private details deserve to stay personal and private. But in the age of overexposure, we seem to be protecting fewer of these details than ever. 
This is why knowing how to remove mugshots online information is so important.
And this is especially true when it comes to mugshots and criminal records. What should probably stay in the past is now fodder for hundreds of mugshot sites – scammers demanding ransom to take those images down. 
And with more employers, landlords and partners searching you online than ever, having a mugshot widely accessible can be devastating. What's more: this problem is even worse for those who never actually committed the crime. 
Enter RemoveMugshots.com. Our mugshot removal process takes the time, worry and high legal fees out of the equation. Our proven track record demonstrates our commitment to fast, effective mugshot removal that puts your public image on the right path.
Removal may seem impossible. But you do have options
The process of removing online mugshots can be daunting. And considering the fact that they're online, there's no limit to how many others will pick them up.
But we want you to know that removing a mugshot is far from an unwinnable battle.
But first, we look at other vetted, legal methods available to remove mugshots online. It is important to know all options out there to understand the advantages of what we offer.
Contact Google
Given that Google is what it is, this method is probably the most intimidating. But since Google is the resource most people rely on, going directly to Google to remove mugshots can sometimes be an effective option.
If there are legal grounds for your request, Google will remove your mugshot from search results. It may even remove potentially harmful personal information if needed.
But once the information is public and in the open, Google tends to push back on removal requests.
Contacting Individual Webmasters
Another option to remove mugshots online is to contact the mugshot sites themselves. In some cases, webmasters respond positively to simple, polite requests, particularly those including documents, depositions and arrest reports.
This goes double for sealed and expunged records. Showing proof of expungement can likely bring about removal, for fear of potential legal consequences.
Many mugshot websites have an FAQ or contact page for uploading relevant documents. This can make these types of requests pretty straightforward. However, while the site may remove your mugshot, it typically only includes removal from that particular URL.
Expunging Criminal Records
An effective but time-consuming option to remove mugshots online is criminal record expungement. Expunging criminal records involves filing motions with the court to seal prior convictions. This makes the records unavailable through state and Federal databases.
If successful, an individual can send the order of expungement to the website posting the mugshot. This is likely to work when the website isn't a total scam. 
Under the law, expungement is typically granted only for minor offenses, namely minor drug offenses and nonviolent crimes. In most cases, a period of time must pass before you're eligible for expungement.
While expungement does not necessarily guarantee removal, it can increase your chances.
Time to Lawyer Up?
In most situations, the natural reflex is to hire a lawyer. While that can be a viable option to remove mugshots online, it can also be extremely expensive.
And with different legal statutes across state lines, most mugshot websites are under no obligation to remove mugshots.
But a seasoned content removal attorney will come armed with various tactics. These might include demand letters and the knowledge that most people hate going to court.
Because these letters typically threaten a court battle, the mere threat may be enough to change the will of mugshot site owner.
If you can't hire a lawyer or expungement isn't possible, the least offensive but hardest path to remove mugshots online is to game Google. By posting a constant stream of photos on your Facebook, Instagram and Twitter profiles, you may be able to push that Google image off page one. 
This strategy may also include a steady stream of WordPress posts including photos with the same caption.
Warning: This is not a quick fix.
Skip the Hassle and Hire RemoveMugshots.com
As we've shown, trying to remove a mugshot on your own can be a costly, time-consuming task. It can sometimes take months, and there is guarantee the image will disappear.
This isn't lost on our expert removal team. That's why we developed a proven removal process, ensuring fast, affordable mugshot and/or criminal record removal from mugshot databases and search results.
RemoveMugshots.com offers enhanced mugshot removal tools to clear mugshots, arrest reports, court records, and more from the web. We remove the stress and effort from mugshot removal and get positive results quickly. Likewise, we have experience processing mugshots in different cities and states, so you're in safe hands.
Led by a team of technology and removal experts, RemoveMugshots.com also removes search results that include keywords like "mugshot," "arrest," and "trial."
Removal Experience You Can Count On   
We offer the latest in removal methods and technology. Our team has perfected the removal process and customizes quick and affordable removal solutions to fit your needs. We deliver the budget-friendly services you need to succeed on the web.
Our work is guaranteed. And if mugshots ever reappear online, RemoveMugshots.com will remove the links at no additional cost to you.
To date, we've helped thousands of satisfied customers across the globe using a flexible removal model that gets results.
RemoveMugshots.com offers free cost estimates upon request. Contact us to reclaim your life today.