Protect Your Online Reputation With Content Removal Services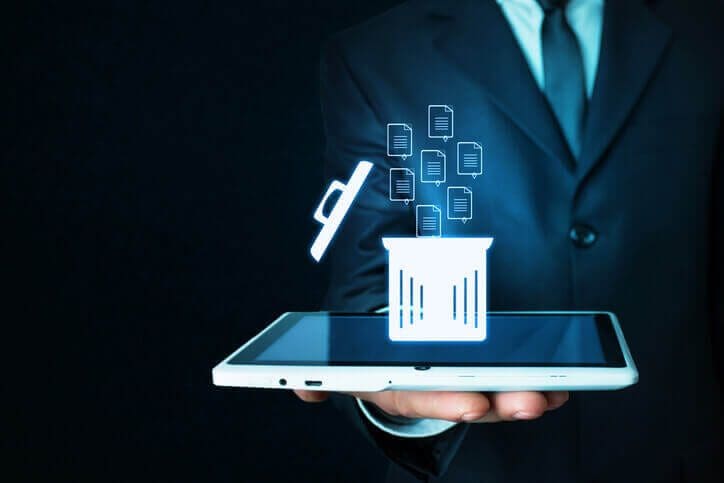 Have a bad photo online? Learn how content removal services can repair search results and point you in the right direction. Call us today!
The internet has spawned all-new forms of revenge, including online bullying, doxing, cyber-extortion, and trolling.
Add those to the many ways people can damage your reputation online, including with bad reviews, negative photos, and viral videos, and you can see why keeping a close eye on the web is so important.
Even large corporations are under threat by negative online info. These days, it only takes one bad customer service experience to create a social media crisis.
Many people are bewildered and confused at how fast their reputation can be damaged online.
So, what can you do when an angry ex, disgruntled coworker, irate customer, or out-of-control neighbor damages your online image?
How do you fight back?
Well, you certainly don't have to sit by and watch your livelihood or finances take a beating. In fact, there are effective ways to fight back against people and sites that post negative information about you.
Yet, it often takes a lot of time and money dealing with police investigations, lawyers, and parasitic websites charging money to remove outdated mugshots, claims of cheating, or fake reviews.
Going after an individual is one thing. But getting results from sites that make their money posting negative information that may not even true is a whole other ballgame. These companies often charge outrageous fees to remove negative content from the web.
What's worse: these companies crawl public records sites to find and re-post mugshots and arrest records.
Once you clear your name, public records sites will remove the information from their database. But, the parasitic website will continue to post it.
5 Types of damaging online content
1. Bad reviews
Bad reviews can ruin your business or reputation fast. Negative review campaigns launched by your competition or ex-employees can be catastrophic, driving away customers and business opportunities quickly.
2. Publishing sensitive information
This reputation destroyer covers a lot of ground, including medical info, divorce records, financial data, or anything that's not fit for the spotlight. Often, this sensitive data shows up on internet searches of your name.
3. Sext Re-Posting
Unfortunately, people often take pictures they wish they hadn't. And once someone releases these photos on the web, the damage can affect your employment, marriage, and good standing in the community. Teen girls and young adult women are common victims of this destructive game.
4. Flaming
Flaming is a form of abuse and bullying that includes posting negative comments about another person. Examples may include outing someone as gay, exaggerating faults, attacking someone's character or posting outright lies about someone else. This is a hostile method of online bullying.
5. Doxxing
It is normal for friends and family to have personal information about you. But doxxing takes this info and makes it public – with bad intent. Doxxing includes revealing personal information like your address, email, phone number, workplace, or images of your and family.
What are content removal services?
Content removal services allow you to clean up your reputation when unfairly targeted online. But, online content removal professionals aren't just for victims of online attack.
Let's face it! Anyone can find themselves in a tough position on the web. We all make mistakes. But, it isn't fair when those missteps end up ruining your life and destroying your reputation.
Rather than damaging your online image, content removal service providers help restore your online reputation. Instead of hiring lawyers and private investigators, these service help push bad content out of view content while putting you in a good light.
There are many ways online reputation managers accomplish this. Some examples of using positive content to bury negative items include:
Posting press releases
Press releases may include news on any awards, accolades, or milestones earned throughout your career. They may also include info on community programs you work with, or your opinion of current news or developments in culture.
Posting positive content
Content campaigns can include blogs or articles featuring your brand and highlighting your expertise or knowledge.
Overwhelming social media
Content removal services may involve posting positive messages and photos about you, your family, or your business. But, this must be an ongoing campaign with plenty of fresh content, which takes time and knowledge to do right.
So, why you can't do this yourself? Because pushing great content to the top of search rankings is only half of the job. The other half involves removing negative content from all sites posting outdated, damaging, or incorrect information. This means knowing what state and federal laws say about this and what can be done.
It all starts with a content removal strategy customized to your needs. Content removal services maintain contact with the right entities and partner with the right service providers to address negative information fast. This includes social media and third-party websites that sell bad information online.
Your online reputation matters
Removing negative search results is key to protecting your online reputation.
In today's fast-paced society, everyone can access information with the swipe of a finger. And when searching a business online, just one bad review can instantly change their minds.
And, what about that job prospect that can launch your career and income to the next level? H.R. professionals often Google your name to dig into your background. And old mugshots, personal attacks, and unflattering photos can end up costing you opportunities.
Your online reputation can even affect your standing in the community. A bad reputation can be devastating, especially when it impacts your children. There are many types of cyberbullying that often lead to depression, or worse.
And when they see this sad news, parents typically feel a sense of powerless to stop negative campaigns against their children.
Content removal services help remove negative content from the web, no matter where it is. And once your child grows up, these same providers can make sure that what potential college admission officials see online is positive, uplifting, and truthful.
Always remind your children that what they post online can have negative consequences. When online harassment happens, print out and save the evidence for possible future litigation.
Content removal services help protect sensitive information
Aside from removing negative information that can damage your reputation, content removal services can also help with removing sensitive financial and personal information leaked on the internet.
This type of damage doesn't just affect the rich. Anyone who runs a business or owns property has family and friends they want to protect. Anyone who cares that their personal information remain secure and private can benefit from these services.
Above and beyond your reputation is the fear of internet fraud. This can occur when your social security number, birthday, address, and name are linked together on public websites. There are cybercriminals just waiting to take advantage of innocent people who neglect to clean up their digital footprint.
If you or someone you know can benefit from professional content removal services, contact us today.