How to Find Out if Someone Is Bonded Out of Jail: Bail Bonds Basics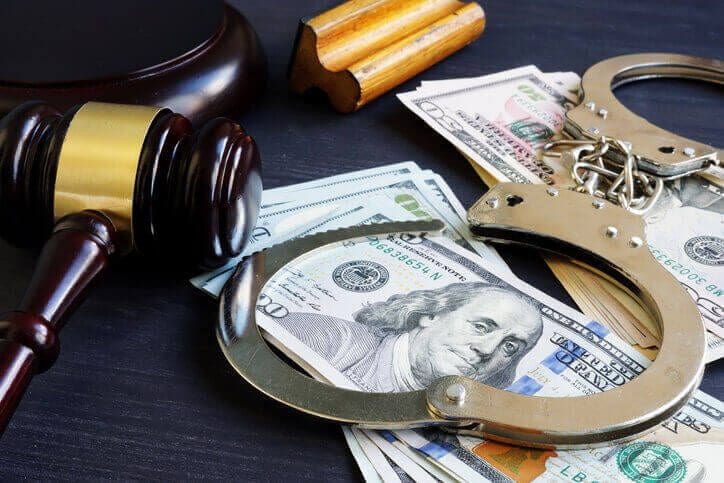 Are you wondering how to find out if someone is bonded out of jail? Maybe you're thinking about hiring them. But on the other hand, you could be a relative who is worried about them. Or you might want to know what information shows up on you.
After the police arrest someone, the court sets a hearing date, and assuming the state where the police arrested them accepts bail, the judge sets the amount. This money is collateral. It allows the person who committed an offense to stay out of jail while they're waiting for their court date.
If you're wondering how to find out if someone is bonded out of jail, here's what you need to know.
How Bail Works: What You Need to Know
States have power to prosecute any crimes within state lines. That means, even if the offender lives somewhere else, the state where they commit the offense has the authority to prosecute them. So when you want to find out if someone is bonded out of jail, first, you need to know if the state accepts bail.
Most states do accept bail, with these exceptions:
Illinois
Kentucky
Maine
Massachusetts
Nebraska
Wisconsin
Washington, DC.
The next step is to find out where the police arrested them. Do you know what county?
How to Find Out if Someone Is Bonded Out of Jail: Contact Officials
If you know where the police made the arrest, the easiest way how to find out if someone bonded out of jail is to contact the county sheriff's office. The staff will have information including:
The defendant's name
Arrest date
Charges
They can also tell you if the court offered the defendant bail, and you can ask who posted it.
Arrest Records: How to Find Out if Someone Is Bonded Out of Jail
How to find out if someone is bonded out of jail isn't always as simple as calling the sheriff's department. First, you might not be entirely sure if there was an arrest or when it happened. Second, an arrest happens for all kinds of reasons, including:
Unpaid tickets
Traffic violations
Drug possession
Serious felonies
The bottom line is that some crimes require more bail money than others because they are more serious. So, if you don't have any information on the arrest, here's how to find out if someone is bonded out of jail.
You Can Find Criminal Records Online
The arrest process starts with intake. First, staff at the jail gather a defendant's personal history and record the charges. Next, they get their mugshot (booking photo) taken.
Then staff uploads all the information into the VINELink system, making it searchable. It can show up for search in as little as two hours. The organization stores criminal record information from all local and state facilities.
If you can't find an inmate because you don't know what county the crime occurred in, you can check the VINELink report. The organization doesn't remove offender information. However, mugshot removal companies can help remove certain information that is inaccurate or outdated.
But if you don't know what state the offense occurred in, you'll have to use another option to get the information.
Gathering Information From Public Records
You can quickly find out information by conducting a basic public records search from a third-party site. While these aren't official records, they give you a place to start.
An arrest record documents a person's criminal history. Unless the court is currently in session or there is only suspicion, arrest records are generally public records. Consequently, you can conduct a background search for someone's arrest records. However, when you're deciding how to find out if someone is bonded out of jail, remember that all public records aren't necessarily accurate.
The thing is that sometimes old information pops up online. For example, the court may find a defendant not guilty, but that doesn't mean anyone removes the defendant's mugshot from the records. In other words, someone who is doing a background check is not always getting accurate information.
The Next Steps
Once you've conducted your research, you should have information including names and aliases, arrest records, and where the violations took place. Now you can contact the sheriff or jail and find out if the person in question was bonded out of jail.
Third-party people search sites compile public records. What's more, they share the information with other sites. All the old information on the internet ends up in a search for arrest records.
What Shows Up in an Arrest Records Search?
Inmate records can show up on mugshot websites one to three days after booking. Not only that, but all the booking information is there as well, including your name, address, and other personal information that you might not want online. What's more, third-party websites sell your information and it spreads throughout the internet.
Data is good if you want to find out if someone else is out on bond. Truthfully, you can find out a lot more about people than that through public records. However, if you're conducting a background search on yourself, you probably want to remove almost everything you find online.
How Your Mugshot Online Can Affect You
Anyone can access information with a quick internet search. And the worst part is that personal, outdated, and inaccurate data is out there. And old arrest records and mugshots can cost you.
An arrest doesn't mean the court found someone guilty or that they even committed a crime. Nonetheless, employers may pass you over for a job if they find old mugshots. Outdated criminal records could keep you from getting financial aid if you're a student. Even personal relationships could suffer.
Not only that, but federal arrest records and mugshots are public domain. That's why third-party websites don't need permission to post them. And, while there are some states with specific mugshot laws, state agency photos are as accessible as federal mugshots.
The good news is that there are ways to remove certain mugshots and arrest records.
Can Someone Remove Their Photo From a Mugshot Website?
The short answer is yes. However, the thing to remember is this— your internet searches are algorithms, and the more people who visit a website, the higher it ranks. The point is, if you're searching yourself, be careful about clicking on mugshot links.
You can use alternative search engines instead of Google to do so. Or enlist the help of experienced mugshot removal professionals. The bottom line is, it's essential to act fast and remove arrest records from third-party websites before they become more widespread.
How to Remove Mugshots
First, you can contact the website directly. Search sites generally have a FAQ that explains the procedure. You'll likely need to provide proof of identity and a formal letter requesting removal.
Additionally, Google can remove search results for personal information and certain criminal records.
You may also be able to expunge (delete) your criminal record if it is a minor offense and not for a violent or sexual crime. One standard requirement is that a certain amount of time passes since the conviction.
Expungement requires you to file a petition. Once approved, you can send the expungement to the websites that publish the mugshot and ask them to remove it.
Maybe all this seems like a lot of work. Don't worry, you don't have to do it yourself.
Use a Removal Service
You can use a mugshot removal service to get rid of the information. If there's a reason the record must stay online, a removal service can help you suppress it, so it doesn't show up at the top of searches.
The thing is, your information can show up in searches even a decade after the fact because once search engines index the report, it remains in the search results. It's essential to be proactive if you don't want your arrest records showing up online.
Mugshot removal services from Removemugshots.com can help you with quick and private mugshot removal. We use advanced tools to delete arrest records and mugshots from internet searches. What's more, we even remove mentions of your arrest.
We'll review your situation. Then we provide a free mugshot removal analysis and a cost estimate. The price varies depending on how many websites have the data, if you have multiple arrests, and which sites publish the information.
The price varies depending on how many websites have the data, if you have multiple arrests, and which sites publish the information.
Mugshot Removal: Save Time and Work With Professionals
Removemugshots.net can help you clear your arrest records and remove mugshots online. We offer mugshot removal tools to delete the mugshot listings, felonies, legal charge sheet, and more. Then you won't have to worry about those things appearing on Google, Yahoo, and Bing.
Are you tired of worrying if your mugshot will show up online? Removemugshots.net offers a complete removal solution that can remove your mugshot within 72 hours. Contact us online. Or give us a call today.