Tennessee Mugshot Removal: How to Remove that Mugshot Fast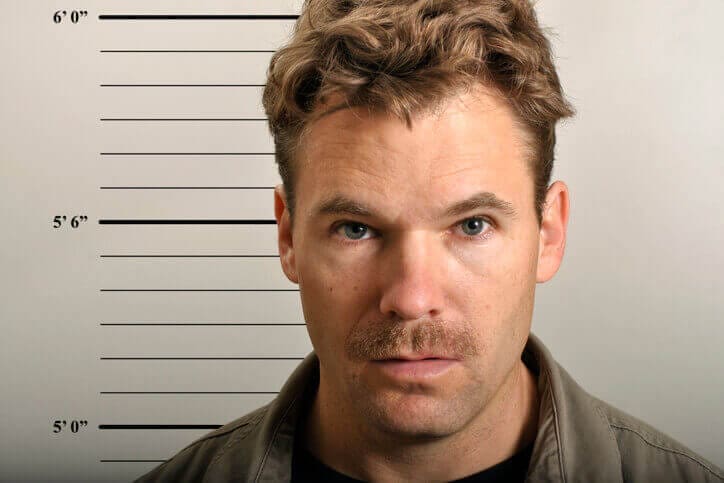 Would you like to know how you got your mugshots, the processes involved in getting mugshots removed from the internet, or do you need Tennessee mugshot removal? Contact a Mugshot Removal Specialist today!
Ever Google your own name? If not, you probably should. That's because many significant people and institutions you encounter are certainly doing so.
There are many personal information breaches online, and you won't know till you check. That your criminal arrest records and mugshots are online without your knowledge, so do the check!
And if you're not making the career or life progress in life you've hoped for, you might just need a Tennessee mugshot removal solution. However, questions like "will I pay to have my mugshots removed?", "how long do mugshots stay online?" or "when do you get a mugshot?" might come to mind. 
What You Need to Know About Tennessee Mugshot Removal
Like all states, Tennessee keeps detailed records of every individual arrested by local police.
This includes info about the arrest, charges, case outcomes, verdicts, and the sentences handed down. It may also include any rehabilitation measures or period of probation.
And it's important to know that your details may remain with law enforcement agencies even if you were never charged or convicted of a crime. How to get mugshots off the internet? Don't worry, we'll show you the options below.
How to get mugshots off the internet? Don't worry, we'll show you the options below.
The State Has Your Personal Details
The Tennessee Bureau of Investigation maintains a database of your criminal history. This database contains info on your name, aliases, date of birth, ethnicity, a physical description, arrest records, and more.
And however unfair it may be, it can be very difficult to remove this information from the public domain.
How to Remove Your Mugshot and Arrest Details from the Public Record
In theory, it's possible to remove details of your arrest (expunged) for free from the Tennessee state records. It's also possible to seal the court documents from public view.
You may be able to use this procedure if:
you were arrested but released without charge
the charges were dropped
a grand jury returned a verdict of "no true bill"
the state Attorney General or other qualified official issued a "nolle prosequi"
you were acquitted after a full trial
This is fine in theory. Once expunged, your arrest and court records will no longer show up on a public background check. Nor will they remain listed on the Criminal Court Clerk's website: https://sci.ccc.nashville.gov/.
Why Records Expungement May Not Be Enough
The problem is that the expungement process is not automatic.
So, as strange and unfair as it may seem, the mere fact that you were arrested may leave you a permanent Tennessee criminal record. This is true even if you were never charged with or convicted of a crime.
Nor is the legal process of expungement as simple and transparent as it should be.
Achieving a successful outcome may require the help of a good and often expensive attorney, no matter how strong your case.
How Mugshot Websites Can Hurt You
Worse yet, even if you're successful at removing your mugshot from Tennessee state records, it doesn't mean they'll disappear from the third-party websites that have already accessed the info.
What's more: many of these sites demand significant fees for taking the arrest records down.
Some states have passed laws to ban this kind of activity. But despite numerous attempts to close them down, these sites remain legal in Tennessee.
Their activities can interfere greatly with the successful pursuit of your education, career, and business. They may also hurt your credit, housing opportunities, and even your personal life. Thankfully, we have a Mugshot Removal Service that can solve this problem. You can get mugshots removed from the internet in several ways.
Use an Attorney for Tennessee Mugshot Removal
Would you like to hire a mugshot removal lawyer? Now, there are lawyers who specialize in combatting this kind of scam (let's call it what it is). These attorneys take action, contacting and warning site owners that they will take legal action if your mugshot and public records are not removed immediately.
And if you lack the time or expertise to negotiate with these people, hiring such an attorney may be a good option.
But, of course, their services don't often come cheap.
The Do-it-Yourself Method
The good news? There is a free way to go about effective Tennessee mugshot removal. The disadvantage is that it does require a significant investment of time.
This process is based on the fact that few people ever look beyond the first page of Google search results or social media feeds.
Now, it's true that Google is reluctant to remove items of content on the request of an individual named or photographed therein.
The Google and Social Media Problem …
This is because Google's business model is based on providing searchers value. That is, to deliver relevant and quality content to searchers.
But there are other measures you can take. Rather than the trouble and expense of having mugshots removed altogether, it can be just as effective to drive them out of sight.
The way to do this is by posting photos of yourself regularly to all the main social media sites, such as Facebook/Instagram, Twitter, LinkedIn, YouTube, etc. The key to success is to caption your photos with your name as it appears on your official mugshot.
… and the Solution
Social network algorithms regard this as new and more relevant content. They then quickly push the old mugshots out of reach of all but the most tenacious of searchers.
It might also be worth tagging yourself in positive images of family gatherings etc.
Another idea is to start a blog and post to it once a week or so. There's no need for anything dazzlingly original. Just your name, photo, and some generic content will do.
It should then be fairly easy to rank for your own name. And your mugshots, public records or criminal records, and other adverse details will fairly quickly disappear from page one of the SERPs (Search Engine Results Pages).
Online Reputation Repair Using a Specialist Service
The alternative to legal action and DIY methods is to use a company that specializes in mugshot removal and online reputation repair.
Many such services exist, of varying quality, but the best of them offer a very cost-effective option.
As a minimum, you should look for a company that will use state-of-the-art software to find and remove all mugshots, including Google images, arrest details, and any expunged information that should have been removed from the web.
The better choice is to use a service that will also find and remove records relating to:
Marriage and divorce;
Civil proceedings in Federal, State or District Courts;
Proceedings in debt or bankruptcy; and
Tax disputes
We can help.
You might think that such things will never be relevant to you.
And we sincerely hope that's true.
Unfortunately, in this digital and social media age, it's never been easier for malevolent individuals to trash your reputation with innuendos and rumors, smears, half-truths, and downright lies. Thus, your Tennessee criminal records are in the wrong hands. 
Protecting yourself and your business against this kind of attack is just as important as taking out insurance against natural disasters for your house, your car, and any bricks and mortar business operations you may have.
It's guaranteed that we can get all your state's mugshots removed. So contact us here or call 844-935-1118 to start the process of Nashville TN mugshot removal and protect your online reputation.
Our expert team is waiting to help you.