Mugshot Removal Services: FAQs and What to Know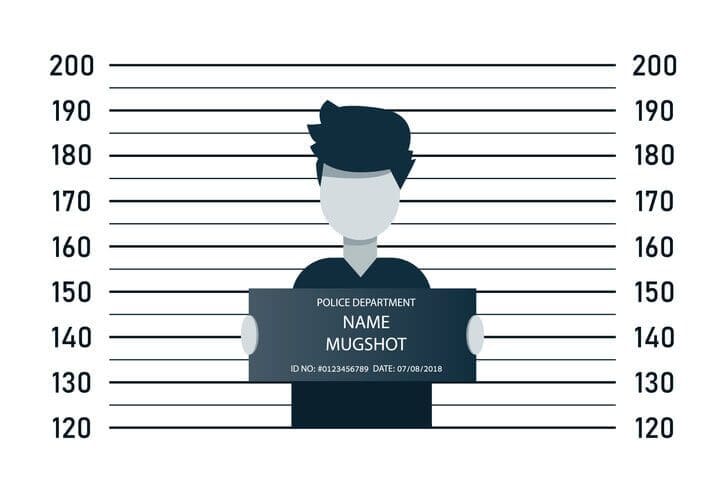 Are you looking for mugshot removal services?
We all make mistakes and occasionally do stupid things. Sometimes those things can result in an arrest. Maybe your were arrested for a DUI or assault after a bar fight. Perhaps it was a misdemeanor. Maybe it happened years ago. You may even been arrested, but never charged with a crime.
But whatever the circumstances, if the police put you in custody arrested, they also took your mugshot. That mugshot becomes a part of the public record. That means anyone can find your mugshot on Google and other search engines when law enforcement shares their records online.
And when a government agency publishes your mugshot, it can come back to haunt you, even years after the arrest. Most employers search the internet before making a job offer. Even savvy potential dating partners make a brief search online before agreeing to that dinner engagement or coffee date. Your bank might take a look also before deciding if you're a good risk for a home, car or small business loan.
How long does it take for mugshots to go live?
Law enforcement agencies post mugshots online in as few as 12 hours after your arrest. And search engines like Google can quickly index them in their search algorithms. Once that happens, any search of your name will show your arrest information and your mugshot.
Removing that mugshot from internet searches can help simplify your life. It also makes sure you're not punished again and again for a years-old mistake. That's where Removemugshots can help.
We offer quick, affordable and private mugshot removal. No matter what happened, no one should judge you for long-gone mistake, particularly without even an opportunity to explain your side of the story. That's why we started our company.
Frequently asked questions about mugshot removal services
We understand that you probably have a lot of questions about removing your mugshot from the internet. We'll try to answer the questions that we hear most frequently from customers and potential customers.
1. How can I get my mugshot removed?
These days, you don't have to be a celebrity to find your mugshot published all over the internet. There are numerous third-party websites that grab public information from local, state and federal marshal websites about recent arrests and re-publish the information on their sites.
This information then becomes available to internet search engines like Google, Bing and Yahoo! Obviously, you don't want this information coming up when someone types your name into a search engine box.
There are a number of ways to remove your mugshot from online searches. However, most methods take a lot of time and there's no guarantee that they will yield results. These include contacting the websites where your mugshot appear and asking them to take your information down, petitioning the court to have your records sealed and contacting companies like Google who manage search engines.
At Removemugshots.com, we use advanced internet marketing tools to delete your arrest records and mugshots from Google searches, quickly and thoroughly. Our method yields results in seven days or less.
Plus, you don't have to worry about your "good" information being purged from the internet. We'll leave that stuff alone. We even remove mentions of your arrest on sites pointing to those using your mugshot.
2. How long does my mugshot remain online?
Without any intervention, your mugshot and arrest record can potentially remain online indefinitely. It's not unusual for information from a decade ago or longer to show up in search results.
Once Google indexes the information, it will remain in search results even after the original poster, such as the local, state or federal website, has taken down the information.
3. Do I need an attorney to get my mugshot removed from the internet?
No. We offer a superior service to what your attorney can offer at a fraction of the cost. Your attorney has other priorities like representing you in court and minimizing your court sentence and/or fines. He or she is likely not as skilled as our team at information removal.
Plus, your attorney will charge you the same rate for mugshot removal as he or she charges for defending you in court.
4. What does it take to remove my mugshot?
When you work with removemugshots.com, all you have to do to get started is fill out the request form on our website. A representative will contact you within 12 hours. We'll discuss your situation and give you a free mugshot removal analysis and cost estimate.
If you go ahead and hire us, we'll start right away. The removal process takes up to five days to complete, with removal from all search engines complete in seven days. It's that easy.
5. How much does it cost to remove a mugshot?
The cost to remove your mugshot and arrest records from the internet varies by individual. The cost depends on a number of factors, including how many websites your information appears on, whether you have multiple arrests and, most importantly, which sites are publishing your information.
We offer a free cost estimate before we begin any mugshot removal services job. Plus, we offer a 100 percent money-back guarantee. If we're not able to remove 100 percent of your arrest information from the internet, we'll refund 100 percent of your money.
6. Will Google remove mugshots?
Google and other search engine companies generally do not remove information that is already available to the public via the US Freedom of Information Act. If there are legal reasons, such as a expunged or sealed records, you may then suppress the information.
However, the process of contacting individual search engines and pleading your case can take months or longer. 
7. What about my arrest record? Can I remove that also?
Yes. When you use our mugshot removal services, we remove all the information associated with your arrest from internet searches, including your mugshot and the record of your arrest. Your information may still be available via individual courthouse records, but it won't be searchable. Every state has its own regulation regarding mugshot removal and arrest record expungement; contact your local clerk of the court for details. 
Someone would have to know which courthouse handled your case and what to look for to be able to find your information.
8. Your mugshot removal services sound great. How do I get started?
Fortunately, it's easy to start. All you have to do is visit removemugshots.com and complete the request form at the bottom of the page.
One of our knowledgeable and friendly representatives will contact you within 12 hours.
9. Can my attorney remove my mugshot?
Technically, the answer is yes. However, removing mugshots from online searches is not your attorney's primary business, so it may not get immediate attention. In addition, your attorney will likely bill the same amount for removing your online arrest information as they would for courtroom services.
We can assure you that you'll pay a lot more with your attorney than you will with us.
10. What if I expunged my record, or the court dismissed my case? What if the court found me not guilty? Do I still need to pay to have my mugshot removed?
The US Freedom of Information Act makes all public records available to the public. These records can be used by third parties on their websites and the laws governing this use are ambiguous at best. If you sealed or expunged your record, a third-party website may still post your information and make it available via internet searches.
While this may seem unfair, once your information is online, it is difficult to "put the genie back into the bottle" by dealing directly with those websites. Some may be based overseas where US laws are unenforceable.
11. Are all mugshots online?
No. However, most mugshots go online within one to three days of an arrest. Once published, it takes just minutes for mugshot publication websites to scrape the information from public websites and publish on their own sites.
Before you make bail, your mugshot could be on dozens of websites. That's what makes it so difficult to get this information removed without help. Even when the public site removes your mugshot, it will likely linger online at other third-party sites.
12. Isn't mugshot removal something that I can do myself?
Yes. You can attempt mugshot removal services yourself. However, just like doing your income taxes yourself, it can be complicated and time-consuming. There are dozens of websites that publish mugshots, including mugshots.com, Bailbondcity.com, Lookwhogotbusted.com, Rapsheetz and more. To ask for your image to be removed from these sites, you have to contact each one of these sites individually…and, even after all of that work, there's no guarantee that they will honor your request.
There are many US state laws that require mugshot websites to remove your image if your case has been dismissed or your record sealed. However, not all of these mugshot websites are located in the United States and, thus, aren't bound by US laws.
You don't have to suffer indefinitely from your mugshot being published online.
To learn more about removing your mugshot from Google and other online searches, contact Removemugshots today.