How to remove unwanted results from Google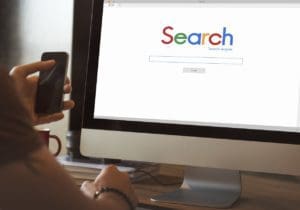 If you're like most people, you probably use Google as your go-to search engine. And while it's great for finding information on just about anything, sometimes you might come across results that you don't want to see. Maybe it's an old blog post that's no longer relevant, or maybe it's something more serious like negative information that could harm your reputation.
Whatever the case may be, there are ways to remove results from Google and other search engines. In
What are unwanted results from Google?
There are many possible explanations for why you might be seeing unwanted results in your Google search results. You may be coming across:
-Content that doesn't match your search terms
-Inappropriate content
-Errors
-Duplicate content
If you're seeing any of these types of results, you can try one or more of the following suggestions:
-Make sure you're signed in, if you have a Google account. This can help filter out someresults that don't match what you're looking for.
-Check your search terms. Try different or more specific terms.
-Add or remove words related to your topic. For example, if you're looking for information aboutcars, adding "driving" or "automotive" might help.
-Search within a site or domain. If you're looking for something specific on a website, putquotation marks around your terms and add the site's address after them (for example,"www.example.com").
-Delete your browsing history. If you've visited a lot of sites related to what you'researching for, clearing your browsing history can help improve your search results."
How can I remove unwanted results from Google?
Some search results can be removed from Google. Here are some types of results you might be able to remove:
-Inaccurate or offensive personal info
-Images of you that you don't like
-Deceased people's info
-Content that's no longer relevant or accurate, like an old price for something that's no longer for sale
-CityGuides and Google Maps business listings that are inaccurate or outdated
You can't:
-Remove content just because you don't like it or it's not flattering
-Remove every instance of your name if it shows up in a search (useful tips on managing your online reputation)
-Remove a merged duplicate listing for your business from City Guides (you can edit the listing instead)
If you want to try to remove something from Google Search, first check if the content is eligible for removal. If it is, then follow the appropriate instruction below.
Why do I have unwanted results from Google?
There are a number of reasons why you might have unwanted results from Google. The most common reason is that you have searched for a term that is very similar to a term that is associated with undesirable content. For example, if you search for the term "sex" you might get results that include porn websites or other types of adult content. Another reason why you might get unwanted results is if someone has deliberately tried to manipulate the search engine results by including unwanted content in their website or by using black hat SEO techniques. If you think that someone has deliberately manipulated the search engine results to include unwanted content, you can report it to Google using this form.
What are the consequences of having unwanted results from Google?
If you have unwanted content appearing in Google search results, this can be damaging to your reputation. Google's goal is to provide users with the most relevant and accurate results for their queries, so appearing in search results that are not related to your business can harm your credibility. Additionally, if the content is negative or inaccurate, it can negatively impact your business.
There are a few ways to remove unwanted results from Google. The first step is to try and remove the content from the source. If the content is on a website that you control, you can delete it or add a robots.txt file to prevent Google from indexing it. If the content is on a social media site like Twitter or Facebook, you can delete it or set your privacy settings so that only people who are logged into that site can see it. If the content is on another website that you do not control, you can try contacting the webmaster and asking them to remove it.
If you are unable to remove the content from the source, you can try to bury it with positive content. This means creating new websites, social media profiles, and blog posts that are optimized for your name and keywords. The more positive content there is about you online, the less visible the negative content will be. You can also try setting up Google Alerts for your name and keywords so that you are notified anytime new content appears online. This way, you can quickly respond to any negativecontent before it has a chance to do damage.
How can I prevent unwanted results from Google?
If you're seeing results on the Google search page that you don't want to see, you can use the Block feature. The Block feature is different from removing results from your search history, which only clears your browser's cache. The Block feature also takes action on the Google side to try and prevent those results from showing up in future searches.
To block a result:
1. Go to google.com and search for something.
2. Find a result that you don't want to see and click Block.
3. A warning will appear letting you know that this result may reappear in your search results if you visit the site again or if someone searches for it on Google+ or another site that includes Google Search results. If you're sure you want to block the result, click Block again.
4. You'll see a message telling you that the result has been blocked.
5. You can always unblock a result later by going to your Blocked Sites list in your Account settings and clicking Unblock next to the site's name.
What are some other search engines I can use?
There are many different search engines available on the internet, and each one has its own unique strengths and weaknesses. Depending on what you're looking for, you may want to try out a few different search engines before settling on one.
Some popular search engines include:
-Google
-Bing
-Yahoo!
-DuckDuckGo
-Ecosia
-Exalead
What are some other ways to remove unwanted search results?
There are other ways to remove unwanted search results from Google, including:
-Asking the site owner to take down the content
-Filing a court order
-Using the Google removal tool
What are some things to keep in mind when removing unwanted search results?
1. Keep in mind that anyone can find the content you're trying to remove if they know where to look.
2. Be sure to take a screenshot or save a copy of the web page or article you're trying to remove. This will help you track down the source later on, and will also be helpful if you need to show proof that the content existed in the event that it gets reinstated.
3. If possible, try to find the original source of the content (e.g., the website where it was first published) and contact them directly to request removal. Many times, they will be more than happy to help.
4. If you're having difficulty removing content from a particular website, you can try using Google's "Remove outdated content" tool. This tool is intended for cases where webpages have been removed from a website but still appear in Google search results.
5. In some cases, you may need to file a legal request in order to get content removed from Google search results. This is generally only necessary if the content in question is illegal or violates your copyright or trademark rights.