Indiana Mugshot Removal: What You Need to Know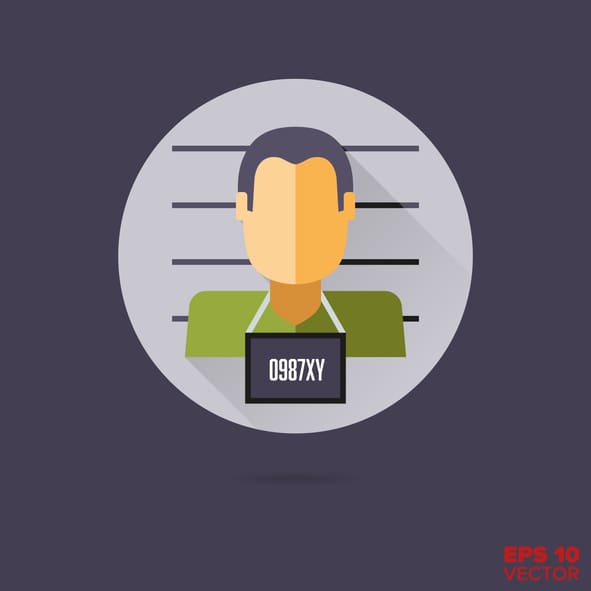 Do you have criminal records online and would like to know how to find your mugshot? Or maybe you need fast Indiana mugshot removal? Contact our Removal Experts today!
There are countless stories of people unable to get an Indiana mugshot removal who've had their lives destroyed.
Some people thought hiring a  mugshot removal lawyer to remove their criminal records was the best option, but the lawyer couldn't remove the mugshot.
Then you'll ask, "How long does it take for a Mugshot to show online?", "why is it hard to remove my mugshots?" or "Why are some mugshots not online?" or even "What's the law enforcement agency in my state doing about mugshot websites that are guilty of identity theft?" 
Our mugshot removal service will answer your questions.
Anyone can be arrested once, have records on file with law enforcement agencies, or have their mugshot photo taken, only later to have the charges dropped.
What follows can go either of two ways:
1) The police never post your mugshot online, or
2) Your mugshot is posted online and collected by a third party.
There's even a third possibility! The police department lingers before removing your mugshot from their public database. Then, a mugshot site re-posts your mugshot for everyone to see.
In that case, Google typically indexes your mugshot, which makes it easy to search and find on the web.
If you need Indiana mugshot removal, know that it can be a tedious job. And doing it yourself can have disappointing results.
That is, if you don't know where to look, who to contact, what the law says, and how to make sure your mugshot is online legally.
How a mugshot can affect your life
Chances are your mugshot is online, even if the charges were dropped. And no matter what crime you're accused of, your photo is probably up and available for everyone to see.
In the moment, you may feel confident it's all a mistake. And thankfully, you make it through the arrest process. Later, police drop the charges and the nightmare goes away.
Unfortunately, your mugshot doesn't.
How can an online mugshot hurt you?
Here is a few ways a mugshot can harm you personally, financially, and emotionally.
Your personal information and unflattering picture are online.
In today's world, potential dates and friends regularly Google someone they've just met
After your boss and coworkers see your mugshot, a non-stop rumor mill starts
New job and business prospects disappear due to an online mugshot
Extended family and in-laws now talk about you behind your back
While some of these problems are a nuisance, others may hurt your ability to earn income or navigate social circles. The only answer is to aggressively mount an Indiana mugshot removal campaign.
Where is your mugshot online?
If you are concerned that your mugshot is all over the internet, then you are probably right.
The first place to look is your local police website. These public websites have portals for conducting inmate searches as a service to the public. Also, your state likely has a website with the names and mugshots of people charged with human trafficking or sex offenses.
Next, check sites that curate arrest information. These are jail databases. You may have to pay for this service or download the app before you can locate your arrest record and mugshot. This may be your best option if you live in a small county without a database of its own.
Depending on the charges, you may want to check the Federal Bureau of Prisons website. This is a collection of arrest records for those charged with federal crimes, such as bank robbery, identity theft, or illegal pornography.
Third-party mugshot sites are the worst offenders
Websites that collect arrest records offer another opportunity to search and check for Indiana mugshot removal. These sites generally charge to search their database or receive a report.
Once you get the information, your next step is to seek legal means to remove the data. But, be careful! The Consumer Protection Agency is aware of many third-party arrest records and mugshot sites that use this information to extort money from individuals.
Many states have laws similar to Georgia. In such cases, the law clearly states "If an individual meets certain criteria, the commercial website must remove his or her mugshot from the website at no charge and must do so within thirty (30) days of the date the individual sends a written request to the company."
This free removal applies to mugshots posted before indictment or trial.
Do mugshots ever go away?
In most cases, sites must remove your mugshots after 30 days. Certainly, if the charges against you were dropped, your mugshot should go away immediately. This is also the case if police arrested you but you never faced court or a conviction.
In the case of Google, mugshots of innocent people pop up at an alarming rate. Neither mugshot sites nor search engines require your permission to post your mugshot.
And when you contact Google to get help with an Indiana mugshot removal, you need to prove that the information is harmful, inaccurate, or puts you in harm's way.
Mugshot sites that profit off the misfortune of others may resist removing your mugshot without pay. Ths is because it is not in their best interest to remove it. You must check with each individual website to learn what their requirements are for an Indiana mugshot removal.
If you expunged your criminal record, then you have the right to remove your Indiana mugshot. But you will need the expungement order. This is legal proof and ensures you can remove your arrest record, and in many cases your mugshot, from the site or search engine.
Best way to remove Indiana mugshot
The easiest way to remove Indiana mugshot is to hire professionals who know how to remove mugshots fast. These companies know what it takes to get results.
Often, such providers have an attorney on staff for oversight and guidance. You can always ask about their case results to make sure they know what they're doing.
The reason an attorney may be involved is that your Indiana mugshot removal is a legal process.
The first step is to see if you meet any of the legal criteria to remove your mugshot from their website. Examples may include:
The judge dismissed your case
You expunged your arrest records
You've met the Statute of Limitations
You received an acquittal by the courts
All probation terms and conditions were met
The justice department sealed your case
Believe it or not, even when the conditions are met, you may still find your mugshot online. A mugshot removal service works non-stop to find all instances of your mugshot and remove it fast. Hence, removemugshots.com Indiana service will eliminate criminal records quickly and efficiently. They can often accomplish this for a low fee and can save you much more in potential earnings and peace of mind.
Indiana mugshot removal services
The right service provider offers an array of services in addition to removing your mugshot from online databases and public records.
They may even offer full-service reputation repair, including the services needed to fix negative information and make sure you maintain a positive image in search results
When it comes to Indiana mugshot removal services, they can save you a lot of time and a lot of headaches in dealing with companies that would rather not remove your mugshot from their online database. These companies don't just remove your mugshot from one website; they search out and remove your mugshot from all websites.
They start by contacting the webmaster of these websites. These sites maintain and control mugshot site info.
The service provider knows the Indiana mugshot laws designed to protect people from the unlawful posting of mugshots.
Need Indiana mugshot removal?
We're here to help.
If you were to spend the time to seek out, contact, and work with these companies, it might take hours each day – for months. It can even be worse if you have to wait for a Mugshot Removal lawyer.
As the best mugshot removal service out there, we know how to remove your mugshot as fast as possible. We get results so you can move on with your life.
To get the best Indiana mugshot removal, contact us today. Stop being held hostage by third-party websites that post your mugshot when they should not. Let us do the hard work, while you reap the benefits.