Jailbase Removal: FAQs and What to Know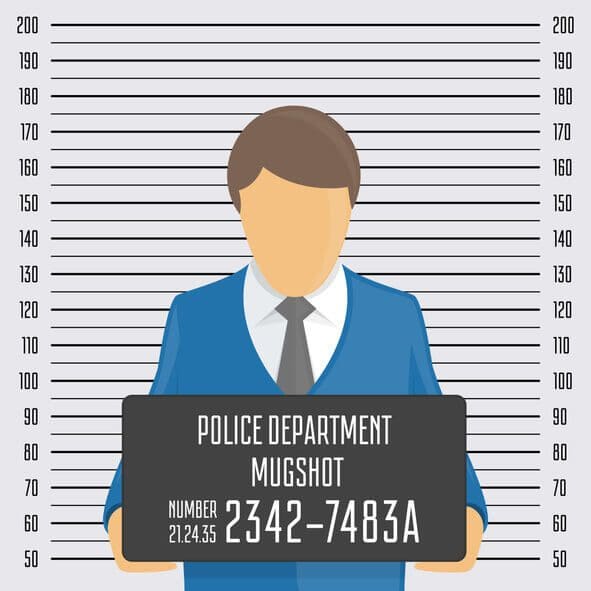 Have a mugshot on Jailbase.com? Contact us for fast, easy Jailbase removal today.
In the U.S., as you may know if you're looking for Jailbase removal, you're innocent until your arrest information shows up on Jailbase.
This is true whether you were convicted of a crime or the court dropped the charges.
They are also happy to leave your arrest photo and personal information online. That is, until you take some very specific steps to remove it.
Having a Jailbase listing for an arrest, can ruin relationships and spoil job opportunities. It can make renting a new apartment or house impossible. Or keep you from getting a bond to become a contractor or to work for a contractor.
It can even get your employer in trouble, even if you are innocent of the crime.
How many states have mugshot laws?
You probably are saying "There ought to be a lot." There ought to be, but in 38 states, there isn't. A dozen states protect the privacy of the accused, until they make a plea deal, or the court finds them guilty at trial.
But most states don't provide legal protections for the accused. And there are even sheriffs like Joe Arpaio, who famously ran a weekly contest inviting people to vote for their favorite mugshot.
Sites like Jailbase work 24/7 to make your arrest records public and searchable on the internet. Jailbase posts your mugshots and those of thousands of others people can access through any web browser or device. They even have a service that notifies users when your mugshot goes live.
Even if you didn't commit the crime of which you were accused, even if your arrest was a mistake, or if the charges against were malicious, you have to live with Internet shame until you take steps for Jailbase removal.
It's not too much to say that being on Jailbase can ruin your life. Fortunately, there is a procedure for Jailbase removal. You can do it for yourself, for free. Let's run through it.
Do-It-Yourself Removal from Jailbase
The first thing you need to do remove yourself from Jailbase is to locate your entry in their database. You can use the search function on Jailbase.com or Google your name plus the search term "Jailbase."
Either of these two searches will return everyone in the database who has the same name you do. You can narrow the results by entering the county and state in which you were arrested. Once you have located the record you want to remove, click on the yellow arrow on the right side of the box.
After you have clicked on the yellow arrow, you will see all the information released to the public about your arrest. This will include your name, city, and state. It may include your mugshot and your home address.
That's the easy part. Next comes the hard part.
There's a small, gray "opt out" box at the bottom of the page that has your arrest information.
Click on the opt-out box. You will be directed to another page for officially removing your entry from Jailbase. It will ask for your email address and mobile phone number. When you click the next opt-out box, Jailbase will send codes to your email and mobile phone to confirm that you want to be removed from their database.
Jailbase won't remove your information for 30 to 90 days. Their justification for hanging on to your information is the need for booking information for motions for habeas corpus, court actions to demand a detainee to be presented to the court or released. If you really were in jail, the reasoning goes, it would be important for people to know where you are to help you get out (or that's the explanation). But in no more than three months, your name, mugshot, and booking information should be removed from Jailbase. Usually.
Frequently Asked Questions About Jailbase Removal
Q. Does going through these steps get my record cleared right away?
A. Sorry, no. Jailbase will keep your booking information online for a minimum of 30 days and often for 90 days. If there are discrepancies between your booking information and the information you provide them, the removal process can take much longer. Sometimes the jail that booked you will make mistakes in your name, address, or date of birth. Jailbase won't remove your records until those discrepancies are resolved.
The Jailbase removal process can take long enough that you might miss a job opportunity, get turned down for a lease, or lose out on a new relationship.
Q. Does it help to ask Google to help with Jailbase removal?
A. The only way you can improve your results in Google search is to flood the Internet with so much positive information about yourself, through blogs and social media, that your mugshot and Jailbase link are pushed down to the second or third page of search results. Even then, a determined searcher could still find you on Google, and you would pop up just as quickly as ever for people who search directly on Jailbase.
Q. Does getting my information off Jailbase expunge my criminal record?
A. No! Expungement is a separate process that requires the approval of both a judge and the office of the prosecuting attorney who brought charges against you. You can attempt to file a petition of expungement yourself, seek the help of a free expungement clinic, or pay an attorney a significant fee (usually several thousand dollars) to file the petition for expungement with the right court, get the sign-off of the prosecutor's office, obtain a court judgment in your favor, and file the judge's ruling in the recorder's office.
If all this sounds complicated, you will be glad to hear about our services.
You don't have to go through Jailbase removal by yourself. When you are sure you want to go beyond do it yourself Jailbase removal, we're here to help.
For a proven Jailbase removal solution that works fast, contact our Removal Team today.