All About the Best Mugshot Removal Service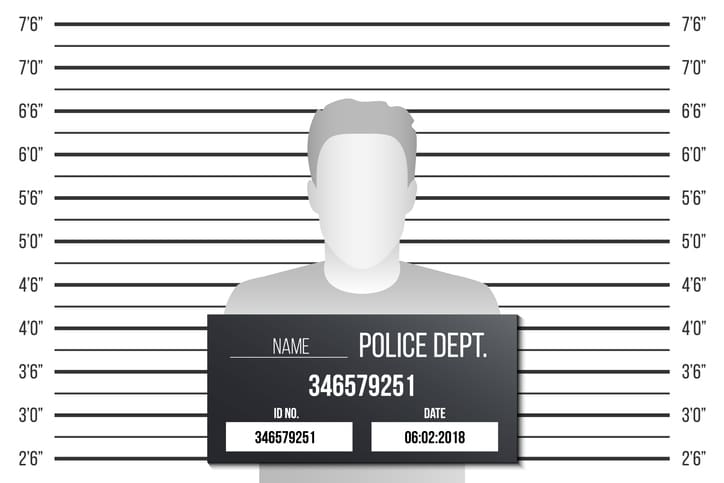 People make mistakes. And sometimes, those mistakes lead to an arrest and that dreadful mugshot that eventually gets posted online. What is the best mugshot removal service that will help you get rid of your mugshot on the internet?
When you are arrested, whether the charge is something like speeding or something more serious like murder, one of the first things to happen is police booking.
During the booking process, an officer will take your mugshot.
The mugshot first originated in the 1880s, when Alphonse Bertillon, a French police officer, invented the practice. We've all seen a mug shot. Heck, we've all probably laughed at a celebrity mugshot or two over the years.
These mugshot pictures typically show a frontal view, profile view and closeup view of a suspect from the waist up. Mugshots usually include a plain background and are most often very unflattering, showing the subject at their worst.
The Business of Mugshots
Technology improved from those first mugshots taken in the late 1800s, and so did public access to mug shots. Now, with social media, mugshots are available nearly instantly on the internet. Numerous websites devote themselves just to publishing mugshots. Several of these sites publish the mugshots and then charge people to have their images removed.
While this sounds like a shady practice, in most states it is totally legal and extremely lucrative. Sites often post the pictures and then charge people to take them down.
Different states have different laws controlling public access to criminal records, but many make mug shots publicly available almost instantly. This means that your mugshot could be online less than 24 hours after your arrest. If it is out there, can you get it taken down? If so, what is the best mugshot removal service?
To the concerned citizen, it may seem like posting mugshots on the internet might seem like a great idea. The pinnacle of free speech if you will. However, an arrest is not the same thing as a conviction.
Even after the arrest, the police may never charge you with a crime. In fact, they may even drop your case. The release or posting of your mugshot to the internet might mean that you lose your job or damage your reputation. It could even hurt you during the college admissions process.
States React to Publishing Mugshots Online
Many say that public mugshots on the internet is free speech. Others say it's extortion There are great arguments on both sides of the issue.
Now, there are at least twelve states that have enacted laws prohibiting publishing mug shots online and prohibit charging to take the photos down. They include California, Colorado, Connecticut, Florida, Georgia, Missouri, New Jersey, New York, North Carolina, Oregon, South Carolina, Texas, Utah, and Virginia.
Other states like West Virginia are exploring similar laws. 
A recent class-action lawsuit claimed that Buck County's Inmate LookUp Tool violated the privacy of 68,000 plaintiffs processed at the jail from 1938 to 2013 and whose information appeared online between 2011 and 2013.
The lawsuit found that Bucks County, Pennsylvania violated the state's Criminal History Record Information Act by posting information and mugshots online about inmates. As a result of the settlement, eligible class members will receive about $600 each from the $10 million that will be paid out in the lawsuit.
In other states, where there aren't laws prohibiting mugshots from becoming public records, companies often scramble to post mugshots online for all to see. They make money by charging people to remove the mugshots from the internet. You can contact the best mugshot removal service to remove the picture from the internet or you can try to do it by yourself.
Best Mugshot Removal Service
Pay Someone to Remove it
The first option to get your mugshot off the internet is to pay someone to remove it. There are many online mugshot removal services to choose from but what is the best mugshot removal service?
Consider a mugshot removal service located in the city or State where your arrest took place.
When you employ one of these services, expect the cost for the best mugshot removal service to range from a few hundred dollars to thousands of dollars, depending on how many websites published the mugshot.
Do it Yourself
If you don't want to or can't afford to pay for a service to remove your mugshot from the internet, you can always go about it yourself. Here are a few ideas to get you started.
Contact the webmaster
Sometimes the best way to handle a problem is to go directly to the source. Contact the webmaster of the website that posted your mugshot by using their contact page. You may get lucky and the site may agree to remove your mugshot from the website.
You can also find out who owns the websites by going to ICANN or WHOIS to look up the site owner. Contact the site owner, explain the situation, and provide as much documentation as possible.
Expunge or seal your case
If you expunge or seal your case, you may not need to pay someone to remove your mugshot. It might actually be free.
Sealing or expunging your case is a legal process. It requires that your conviction (or arrest) fall in a narrow list of expungable cases, often including minor drug offenses and non-violent crimes.
Usually, you have to file a petition with the court to seal or expunge a record. There may also be a requirement that a certain amount of time has passed since your arrest or conviction in which you have not garnered additional criminal offenses.
Once you are successful in expunging the case, you can obtain a copy of your order of expungement and send it directly to the source, demanding they remove the mugshot from their database.
Post fresh content online
The internet works in mysterious ways. If you can post fresh content about yourself and pictures of yourself online, using your name exactly as it appears in your mugshot, you might be able to bury your mugshot down a few pages in a search engine. Try starting a blog and posting a few times a week or utilizing these websites:
Facebook
Pinterest
WordPress
YouTube
LinkedIn
Tumble
Instagram
According to multiple sources, 75% of internet users don't ever click on the second page of a search result. Therefore, if you can bury your mugshot down a page or so in a search result of your name, it is likely that many people will never see it.
The Takeaways
When your mugshot shows up online, it can affect every part of your life. Your ability to get a job, keep a job, or form new relationships. Merely being arrested does not mean that you have been charged with a crime. On the contrary, you can be arrested and never end up being charged with a crime.
Posting mugshots online is a big, lucrative business in a lot of states. Some people describe the process as extortion because companies post mugshots and then demand money for their removal. However, it isn't illegal in many states.
If you are the victim of your mugshot being posted online, your world isn't over. There are ways to have it removed or bury the information online. It will be up to you whether you want to pay a fee to have a mugshot removed from the internet or chose to go about it on your own.
Most of the time, paying a fee will result in the removal of the image but there are no guarantees. It might not be fast or painless, but there are solutions to the problem of your mugshot being posted online. When you are ready to find out the best mugshot removal service, contact us now.