Everything You Need to Know About How to Remove Mugshot from Google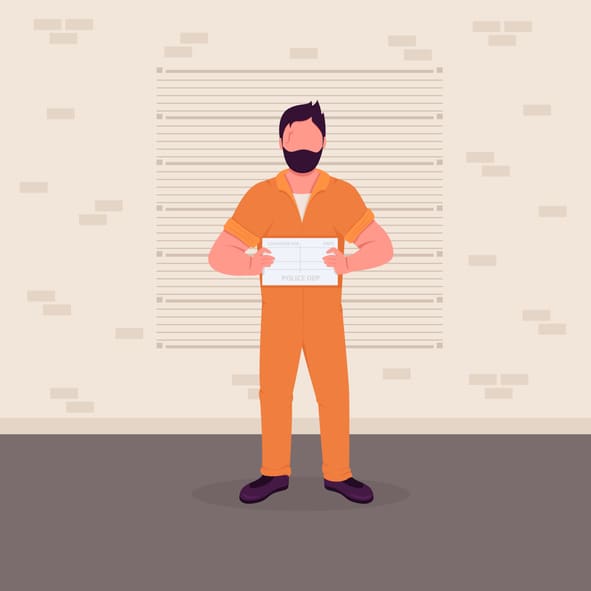 Nearly 70% of employers use Google to research potential employees. What's more, they're not the only ones. Educational institutions, potential landlords, and employers can easily find your mugshot online, even if you are completely innocent. That's why how to remove mugshot from Google is so important to you.
The good news is, it is possible to remove mugshot from Google so you can go on to lead a happy, fulfilling, productive life. Here are some FAQs to help you start on the right path. 
Why does my mugshot show up when someone Googles my name?
Like it or not, arrest records and mugshots are public information. If your arrest was newsworthy for any reason, local newspapers will likely publish the shot along with the story of your arrest. In other cases, a news outlet may simply publish all the mugshots of individuals in the local area. In some instances, agencies remove these photos after a period of time, even if you didn't request their removal. However, if the event was newsworthy, your mugshot and the story accompanying it could remain online indefinitely.
Unfortunately, journalists aren't the only or even the main individuals that publish mugshots. There is a seedy industry that thrives by publishing mugshots online and charging individuals high fees to have their photos and accompanying information removed. In some instances, mugshot websites also run online advertising from related companies (i.e., bail bonds companies) to boost their profits.
Can websites legally post my name, mugshot, and other personal information?
As your mugshot is in the public domain, companies can legally publish it online without your permission. However, there are laws in eighteen states that prohibit mugshot websites from charging a fee for the removal of a mugshot. What's more, in most instances, mugshot websites have to comply with your removal request within a set period of time. Failure to do so gives you the right to take legal action against the mugshot company. 
States with laws limiting the operation of mugshot websites include California, Colorado, Florida, Georgia, Illinois, Kentucky, Maryland, Missouri, Ohio, Oregon, South Carolina, Texas, Utah, Vermont, Virginia, and Wyoming. 
How long does my mugshot stay online?
Your mugshot will stay online forever unless you take measures to have it removed.
Can I remove mugshot from Google for free?
It is possible to remove your mugshot from Google for free. However, it's a time-consuming process and you'll need to be internet-savvy to pull it off. Here's what you need to do:
Search your image online
Do a Google Image search for your name, and make a list of all the websites your mugshot has been featured on.
Find contact info
Open each page with your mugshot and write down the contact information if you can find it. If it's not readily available, you'll need to do more online research on the company to find out who to ask about mugshot removal. 
Note each site's location
Make note of where the company is located. As stated above, mugshot sites in many states can't charge a fee for removal services. If the website is based in one of these states, don't offer money to have the photo removed. Simply present your request along with a reminder that state law requires the website to follow your wishes.
Gather and submit your evidence
If the site is based in a state that does not limit the activities of mugshot websites, you'll need to be able to present a valid reason why your mugshot should be removed. If the police dropped the charges or the court acquitted you of the crime, send the mugshot information evidence. Most mugshot websites will remove your information if presented with this evidence.
Consider a lawyer
In some cases, it's a good idea to hire a lawyer to help you have your mugshots taken down. If you don't have a criminal record and/or the website is based in a state that limits the activity of mugshot websites, your lawyer can send a certified letter formally requesting the site to have your mugshot taken down. Involving a lawyer can be costly but it increases the chances the website will take your request seriously.
Alternatively, if the site refuses to take your shot down, your lawyer can take legal action against the site on your behalf and recover damages.
Contact Google for DMCA violations
If the mugshot website has Google advertisements, you can contact Google directly to have the shots removed. Advertising on mugshot websites is a violation of Google's DMCA. 
Is mugshot removal permanent or will my mugshot crop up on Google at some point in the future?
Your mugshot should not reappear on the same sites you have it removed from. This is especially true if the mugshot site is based in a state with laws requiring free mugshot removal upon request. However, there is no guarantee that your mugshot will not come up on other sites at some point in the future.
If the police arrest you at a later date, your new mugshots are almost certain to appear even on sites that took down your original mugshots.
Should I use a mugshot removal company?
There are pros and cons to using a mugshot removal company. The advantage of working with such a company is that you'll save yourself a lot of time and hassle. Instead of searching the internet for mugshot sites and trying to figure out how to contact them, you can use your time on other, more important matters such as building a positive reputation for yourself online (more on this below). Furthermore, a mugshot removal company will be more adept at finding all your mugshots online and ensuring they're all taken down.
Unfortunately, not all mugshot removal companies are ethical. In fact, some are the same mugshot websites that posted your image in the first place. These unethical firms often try to profit from your misfortune by assessing how much you're willing to pay to have your mugshots taken down and then charging the highest possible price for the service. You'll need to do careful research to make sure the firm you choose is a legitimate company that has your best interests at heart.
It's also important to get to know what services your chosen mugshot removal company is offering. The company guarantee you won't have to pay if the firm is unable to remove your mugshots from the sites it promised. Further, the company should provide a list of the sites they will delete your mugshot from and how much it costs to rmeove your shot from each site. A good company will also tell you upfront how long it will take to remove mugshot from Google and source URLs.
How long does it take to remove my mugshot from Google?
It's impossible to say exactly how long it will take to remove your mugshot from Google. A lot depends on:
The number of arrests
How many websites have your mugshot listed
Which websites have your mugshot on display
Whether you decide to remove mugshots from Google on your own or hire a company to do it for you. It's usually faster to hire a professional although some companies say the process can take as long as ninety days. At removemugshots.com, we offer results in 72 hours. 
What about mugshot suppression? Is it a viable alternative to mugshot removal?
Mugshot suppression is a powerful tool you should use to boost your online reputation. Google made changes to its search algorithms years ago to ensure mugshot removal sites don't rank well on its search engine. This means that positive information and photos online will be the first thing people see when searching your name.
There are companies that specialize in branding and online reputation management, but you don't necessarily have to hire one of these firms to boost your online reputation. There are many things you can do to improve your standing online, including:
Create a LinkedIn profile for yourself. Showcase your abilities, experience, and educational achievements. Post photos and start networking with other, likeminded individuals
Check your social media accounts for photos or posts that could give others a negative impression of you. Upload positive photos of yourself doing volunteer work, studying, working, or even engaging in fun, safe, ethical leisure activities. 
Ask your friends and/or relatives to take down social media posts related to your arrest. 
Suppression isn't removal. But it is effective
Mugshot suppression doesn't replace mugshot removal on Google. If your photo is still on the internet, the odds are that someone will find it at some point in time. However, suppressing the mugshot does lower the odds of the mugshot having a negative impact on your life today. People won't see it unless they do a comprehensive search, which means that many people you interact with on a day-to-day basis may never find it. 
Are you ready to leave your past behind and start a new life?
Would you like to avoid the pain and embarrassment of a boss, teacher, co-worker or landlord finding your old mugshot online? If so, removemugshots.com can offer the professional assistance you need to get your mugshots removed from Google and other search engines without undue delay.
All you need to do is fill out a contact form so our team can find all your mugshots online, conduct a free removal analysis and let you know how much it will cost to take your shots down. If we fail to remove your shots from even one site listed in our analysis, we won't charge you a penny.
Want to remove those harmful images fast? Contact us today.