Georgia Mugshot Law 101: Here's What You Need to Know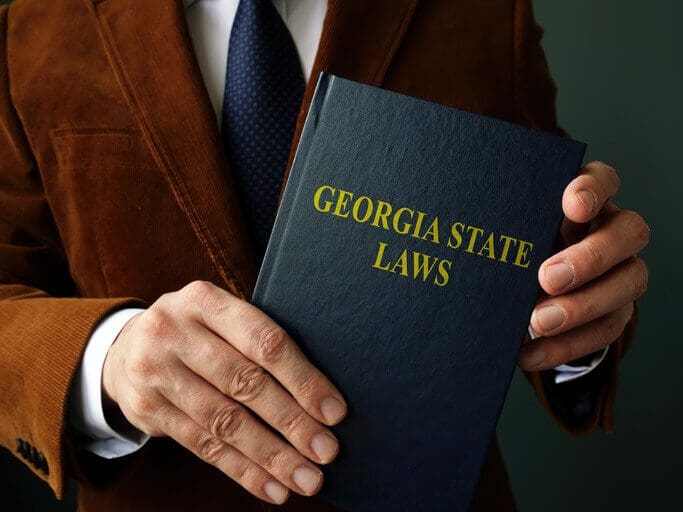 If you've been arrested for any reason and your mugshot is online, it can hurt your reputation. It could make it hard for you to find a job or cause other personal and financial ramifications. Maybe you're wondering if Georgia mugshot law allows other people to access your arrest records and personal information regarding the case.
According to an annual report from the Georgia Department of Public Safety, every year, there are approximately 300,000 arrests throughout the state. The truth is mugshots and arrest records are available to the public so employers and others can conduct a background check when needed.
But what are your rights?
What if you were wrongly accused or didn't receive a conviction for committing a crime, yet your mugshot remains online? If you're wondering about Georgia mugshot law and what you can do to protect your privacy, here's what you need to know.
Are Mugshots Available for Anyone to See Online?
When you get arrested, you generally go through booking before anything else happens. The officer records biographical information, including taking your fingerprints and your photograph, AKA your mugshot.
The Georgia Crime Information Center (GCIC) of the Georgia Bureau of Investigation (GBI) houses all the state's arrest records and arrestee data, including mugshots. In compliance with the Georgia Open Records Act, the Georgia mugshot law categorizes mugshots and other arrest information as public records.
And it's all available to citizens upon request.
How Can You Find a Mugshot?
There are various ways to find a mugshot online. One of the most convenient ways is to conduct an online public records search. You can also pay a company a fee to search your arrest records and find out what other vital information there is about you online.
Some places you can search for free include:
The state department of corrections website
State sex offender registry
Local sheriff and police department websites
The Federal Bureau of Prisons website
Public records are updated daily with the arresting officers' reports, including the reason for the arrest, the date of arrest, and the court ruling and related charges. Since arrest records are public domain, you can find everything from mugshots to return criminal records and more.
Does Georgia Mugshot Law Make It Legal to Post Mugshots?
A decade ago, commercial mugshot aggregating sites found it easy to profit from exploiting mugshots to make a profit. That changed in 2013 with new legislation prohibiting collecting fees for removing certain mugshots from a website.
While it is legal to post mugshots online, Ga. Code. Ann. §35-1-18 prohibits law enforcement from publishing mugshots except as required by law. It also requires commercial websites to remove the information upon written request when the person meets certain criteria.
That means commercial websites must take down all the information they publish about you, including mugshot, your name, birthday, and arrest date. And they must remove the information within 30 days at no charge.
How Can Georgia Mugshot Law Help You Remove Your Mugshot?
While potential employers, among others, have a right to know if someone is a sex-offender or a convicted felon, Georgia mugshot law also recognizes that innocent citizens should be able to request the removal of their mugshots from public records.
Removal requires a written request that includes your name, birthday, arrest date, and the arresting officer or agency's name. Send the information to the company via certified mail with a return receipt requested. You may want to include a copy of the court's final disposition, but it's not a requirement.
If the company doesn't comply within 30 days, you can file a complaint with the Georgia Department of Law's Consumer Protection Division.
If your arrest is eligible or is restricted, you can request the removal of the mugshot and accompanying information. The following categories qualify for eligibility for free removal.
According to Code Section 35-3-37, there's restricted access to your case.
The arresting law enforcement agency never referred the case for further prosecution, and the case was closed before the indictment.
The statute of limitations expired before indictment.
Before the indictment, accusation, or other charges, your case was referred to the prosecuting attorney and later dismissed.
Before the indictment, accusation, or other charges, the grand jury returned two no bills.
There was a dismissal or "nolle pros" on all charges after indictment or accusation.
You completed the terms and conditions of your probation when found guilty of possession of a narcotic drug and sentenced with the provisions of Code Section 16-13-2.
You were acquitted of all the charges by a judge or jury.
Georgia has two laws to help prevent residents from becoming victims of exploitation because of their mugshot. Code 10-393.5 requires mugshot companies to remove any eligible arrest images as noted by the above guidelines, and they must remove the image within 30 days of receiving a written request. If not, the website will face civil and criminal penalties.
Should You Pay to Remove a Mugshot?
Georgia's second law explicitly states that companies cannot access mugshots to publish and then charge a fee to remove them. The thing is, removing your mugshot online can potentially mean contacting many websites. You might want to pay a company to take care of locating and assisting you in contacting the websites that published your mugshot.
Since mugshot images are in a searchable database, there's no limit to who could publish them. To that end, you'll need to search Google, Yahoo, Bing and continue monitoring those results to find out if your mugshot is showing up on search engines. Additionally, you'll want to scour the well-known mugshot sites, such as Mugshots.com, Arrests.org, and Rapsheets.org, to name a few.
Do You Want to Do It Yourself?
You can do it yourself, contact the website owners via email or by phone, and follow up with a written request to remove the information. They are required to do it for free as long as your arrest meets the criteria. Be aware that there are some mugshots that publication websites won't remove, such as guilty verdicts for murder, violent domestic abuse, rape, and kidnap.
The bottom line is that depending on the other information people find about you online, mugshots can further damage your reputation. Ultimately, you might want to take a more thorough approach.
Is It Time to Clean up Your Internet Reputation?
Today, it's essential to protect your online reputation. Employers, creditors, and others can find out everything they need to know through an online search. That's why maintaining a positive reputation online starts with your search results to find out if your mugshot or other negative information shows up.
Mugshots are specifically for victims and law enforcement to help identify criminal suspects. However, arrest records and mugshots are in the public domain and available online for background checks. Georgia mugshot law ensures that you can request to remove arrest information that meets the criteria, and those websites will have to comply.
But you have to continually monitor the results to ensure the mugshots don't pop up again somewhere else.
Should You Hire Professionals to Manage Your Online Reputation?
You can hire a reputation management company to help find and contact the websites that need addressing to remove your mugshot. Professionals offer a comprehensive removal solution to protect your privacy and manage your reputation online that goes beyond removing mugshots.
A company such as Remove Mugshots will focus on removing harmful information from over fifty background checking sites. Additionally, an online reputation management company can help fix negative search results, in general, that stand to damage your reputation.
With a service like this, you can achieve a positive web presence to clean up your reputation and land your dream job in a few short weeks.
Improve Your Internet Reputation
Whether you need to remove a mugshot or fix negative results on search engines, our reputation management experts at RemoveMugshots.com can help rebuild a more positive search presence. Some of our services include:
Mugshots and criminal records removal from search engines
Personal and private information removal from people-search-sites
Suppress negative search results for your name
Delete photos on social media that give the wrong image
Monitor and optimize your online presence
Grow your online image with new websites and social profiles
If you need to remove mugshots and clean up your online reputation, we can help. Contact RemoveMugshots.com today to get started.