Rapsheetz Mugshots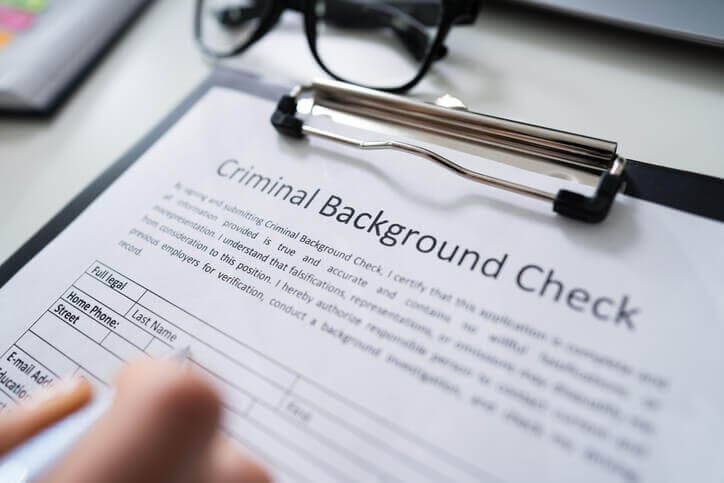 Are Rapsheetz mugshots damaging your online reputation? Learn how to remove them with our complete guide.
When someone is arrested, their booking photos and arrest records become part of the public record and are considered public information. This is all legal documentation, so there's no argument that anyone's rights are being violated, as it's all fairly straightforward.
These "mugshots," along with other legal documents pertaining to an arrest, originally appear on the local police department website for agencies across the U.S., which makes them accessible to anyone and everyone that owns a computer, laptop, or cell phone.
Then, these mugshot websites, of which there are hundreds if not more, including Rapsheetz, upload these photos to their own websites, which are frequented by curious individuals looking for mugshots of famous people, or people who make the news after they are themselves arrested.
While the theory behind this is that the people that own these mugshot websites publish these photos on Google in the interest of the welfare of the public, they also make money by selling ads on their site, or in some cases, by other nefarious means.
How Easy is It to Find Your Mugshot Online?
Finding a mugshot online is one of the easier processes. If you've been arrested and a mugshot was taken, go to any one of the search engines (Google, Bing, Yahoo), and you'll be directed to a mugshot website. Put in your name (which works as a mugshot ID), and you can probably find your mugshot in little or no time. This will usually result in you seeing the image sans any information about arrests or charges.
While this may shock you, it's a simple process because by law, due to your arrest, you are now considered a crime statistic and exist in a database of state crime statistics, which allows for the publishing of your mugshots online.
Many online newspapers, such as the Georgia Gazette, publish mugshots of persons arrested on their site — county by county — as a matter of public record. Your mugshot may even appear in a busted newspaper that no longer exists, but yet can still be found online. There is no federal law that can supersede these actions, as again, they are a matter of public record.
The question now becomes, "how easy is it to remove mugshots online?"
There is no easy answer, as the process can be different under varied circumstances. But in order to remove mugshots online you're probably better off enlisting a professional firm that deals in matters such as record removal. In the case of law enforcement, you may be able to fill out an opt-out form, requesting removal of any mugshot on file as part of the opt-out process.
How Mugshot Websites Make Money
Obviously, the mugshot industry is a booming business, and many, including rapsheetz.com, are profitable because of the fascination people have with seeing people's mugshots on their website, which continues to draw visitors from all over the world via Google search results, along with various other search engine results. Rapsheetz mugshots are only one source; there are literally hundreds of similar sites. These mugshot sites are among the more popular sites on the web, and can provide statistics to verify this.
In addition to selling ads on their websites, many in the mugshot industry that feature images of mugshots will often attempt to contact, or might be contacted by, individuals wishing to have the embarrassing photo(s) removed from their website. They are often told they can be accommodated, but at a price. This is why getting mugshots removed can be costly.
Asking for money to remove a mugshot is an illegal practice in most states and can be punished with fines. The hard part might be to prove that a crime was committed. Meanwhile, the offending photos continue to appear online, because posting such material is legal under the first amendment as well as the Freedom Of Information Act (FOIA). So what can you do, short of falling prey to extortion, in order to get your mugshot removed from a website?
What Should You Do If Your Mugshot Appears Online?
Your online reputation can last a lifetime and this can be a good thing or a bad thing, depending on what shows up in search results. If you get arrested, and you find that your mugshot is circulating on the World Wide Web and appears on the first page of searches, this can have some damaging consequences.
On a personal level, it might make forging new relationships or renting housing difficult, and professionally, it could hamper your ability to get jobs, go into lucrative business deals, or buy and sell goods, simply because your mugshot appears on a website. People often form their opinion of you based on such information.
If convicted of a crime, criminal charges, such as your arrest information along with publicly available mugshots, are accessed and exploited online as well. There are steps that can be taken to get the offensive images taken down from a website, but it often does require an investment on your part and may be a time-consuming experience.
In order to remove mugshots from search results involving mugshot sites, you should contact each webmaster displaying the offensive images for information and removal instructions. The problem is that, because of their protections, they may decline your request to remove mugshots from their website.
You can also contact local law enforcement and inquire about mugshot removal laws, access to public records, information about your arrest record on file, booking information pertaining to your case, as well as finding out if they have an arrest record removal policy and what type of form or other requirements there are for fulfilling your request. Every state has its own regulations regarding the posting and removal of mugshots; speak to your local clerk of the courts for details.
Removal of Mugshots of Deceased Persons
In the case of a loved one, or close friend that is deceased, if their mugshots remain online for all to see, there really is no recourse other than what was discussed earlier. In deceased cases, nothing really changes, again because of the FOIA.
You can contact a webmaster displaying the image(s) on their website, perhaps via certified mail with a return receipt, explain the situation, and request they remove any mugshots online that are currently displayed on their mugshot site, regardless of case disposition or arrest record.
There Are Companies Ready to Help with the Mugshot Website Removal Process
There are companies, such as an ORM (Online Reputation Management) firm, that cater to removal solutions and can help to remove your mugshot online for a fee. They can often help with removal from search engines like Google, mostly by creating more positive posts that rank high so that any negative information ends up way down on the list of search results that often make them go unnoticed.
The process may require you to fill out an online removal form where the company agrees to remove information deemed by you to be hurtful or damaging to your reputation on their website. Once the fee is paid, the reputation management firm is obligated to try to successfully remove mugshots online from mugshot sites.
Will they be deleted instantly? Almost certainly not, as this process takes time, but once an ORM accepts payment, they will be obligated to fulfill their obligation to the best of their ability by removing mugshots that exist online as part of their agreement with you. Generally, this doesn't require phone communication, nor should it require you to provide many arrest details in your removal request.
When Choosing an Online Reputation Management Firm, Find A Good Fit
There are many mugshot removal services offered by ORMs that can legitimately provide you with the services that they advertise. It might help you to get reviews on any online reputation management firm so that you choose the best company to partner with to resolve your issue.
As mentioned earlier, ORMs will publish new and fresh information on several websites in an effort to suppress any negative content that appears on Google, a common practice among reputation management firms.
Be assured that, thanks to new laws and policies from Google, many mugshot sites have recently gone out of business or fallen off the first page after a recent algorithm update that severely penalizes websites engaging in unfair or illegal business practices.
Contact RemoveMugshots to Learn More
Is an embarrassing mugshot standing in the way of your goals? Contact RemoveMugshots.com today to learn more or to receive a free analysis.