The Angel Candelaria Mugshot on the Internet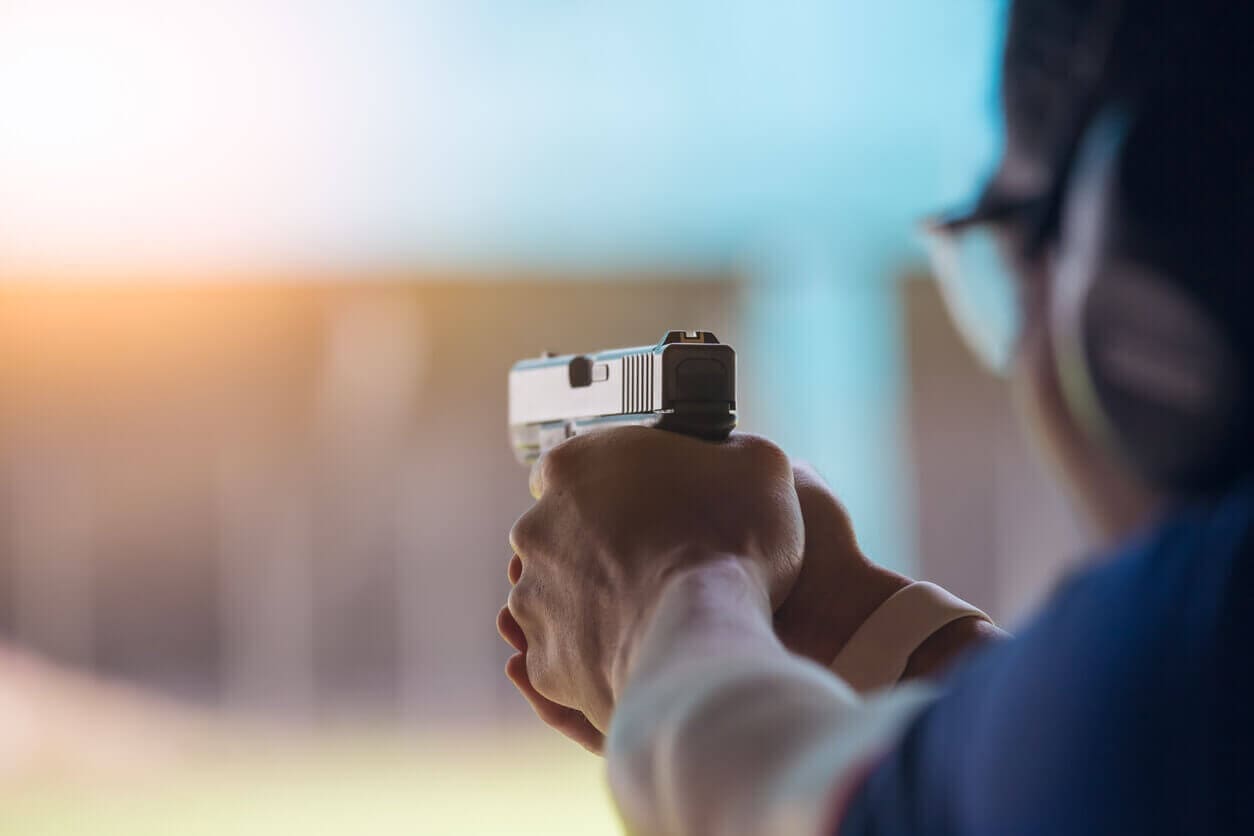 Learn about the Angel Candelaria mugshot and arrest in this insightful article.
The Pew Research Center reported in February of this year that more Americans died of gun-related injuries in 2020 than in any other year on record. This was according to published statistics from the Centers for Disease Control and Prevention (CDC).
The 45,222 total gun deaths in 2020 were the most recorded, representing a 14% increase from 2019 and a 25% increase from five years earlier. It was also a 43% increase from a decade prior.
Amount of Guns Owned By U.S. Citizens a Staggering Number
U.S. gun owners possess 393.3 million weapons, according to a 2018 report by the Small Arms Survey, a Geneva-based organization. With so many firearms at our disposal, news of a shooting is no longer very shocking. This, however, doesn't make the situation any less of a concern, and when someone in possession of a firearm winds up in a dispute with another individual, the results could be deadly. Someone could be shot and killed.
Former Employee Kills Shooters Waterfront Restaurant Worker
Such is the case with Angel Candelaria, 33, a former Shooters restaurant employee.
At his former place of business, a restaurant and Tiki bar named "Shooters" (ironically), a popular waterfront restaurant in Fort Lauderdale, Florida, Candelaria was apparently involved in a heated discussion on March 16, 2022, with Jason Siddiq, 35, a current employee. Candelaria opened fire on Siddiq while they were on the restaurant's outdoor patio, and according to an arrest report, Candelaria turned back to shoot him a second time. Siddiq later died at a local hospital as a result of his injuries.
Gunshots and Pandemonium Ensued
According to at least one witness, who was having lunch on the restaurant's terrace when he heard the two arguing and the sound of gunshots close by to where he was dining on the patio space.
Another frequent customer to the Fort Lauderdale restaurant, and a close friend of one of the waiters, claimed that upon his arrival he was informed by an employee that a former employee had arrived at the establishment and subsequently shot someone.
Police Arrive at the Scene
Officers from the Fort Lauderdale police department were called and arrived at the popular Shooters waterfront Lauderdale location shortly after the incident. The shooter had left by then, but witnesses informed officers that a shooting occurred and that an employee had been shot by one man. There was quite a police presence outside as they gathered information about the shooting at the restaurant on March 16 2022, the exact date that the incident occurred.
Candelaria fled the scene, but was arrested sometime after the shooting, according to detectives. After a short manhunt, the waterfront Lauderdale shooting suspect was found in a nearby parking garage and arrested on a first degree murder charge.
The incident rocked the Fort Lauderdale area close to the popular Shooters waterfront restaurant at Northeast 32nd Avenue, where residents living nearby the location expressed their shock that a former employee was involved in a fatal shooting that left one man dead.
Candelaria Makes 2 Phone Calls While in Custody
According to officers, Candelaria called a friend and an ex-girlfriend on his Apple Watch from the back of a police car. "I'm going to jail, bro," he said, according to the report, citing bodycam video evidence. Candelaria then called a woman, identified by police as an ex-girlfriend, and the report says she answered, "Who is this?" The report redacts the rest of their conversation, other than quoting Candelaria as saying, "I love you to death."
The story was covered by local media, including the Sun Sentinel, confirming a waterfront shooting took place in the restaurant's patio area involving an ex-employee that now faces first degree murder charges. The Angel Candelaria mugshot was also published online and in print.
Looking for more on famous cases? Check out our blog!