What is the Best Mugshot Site?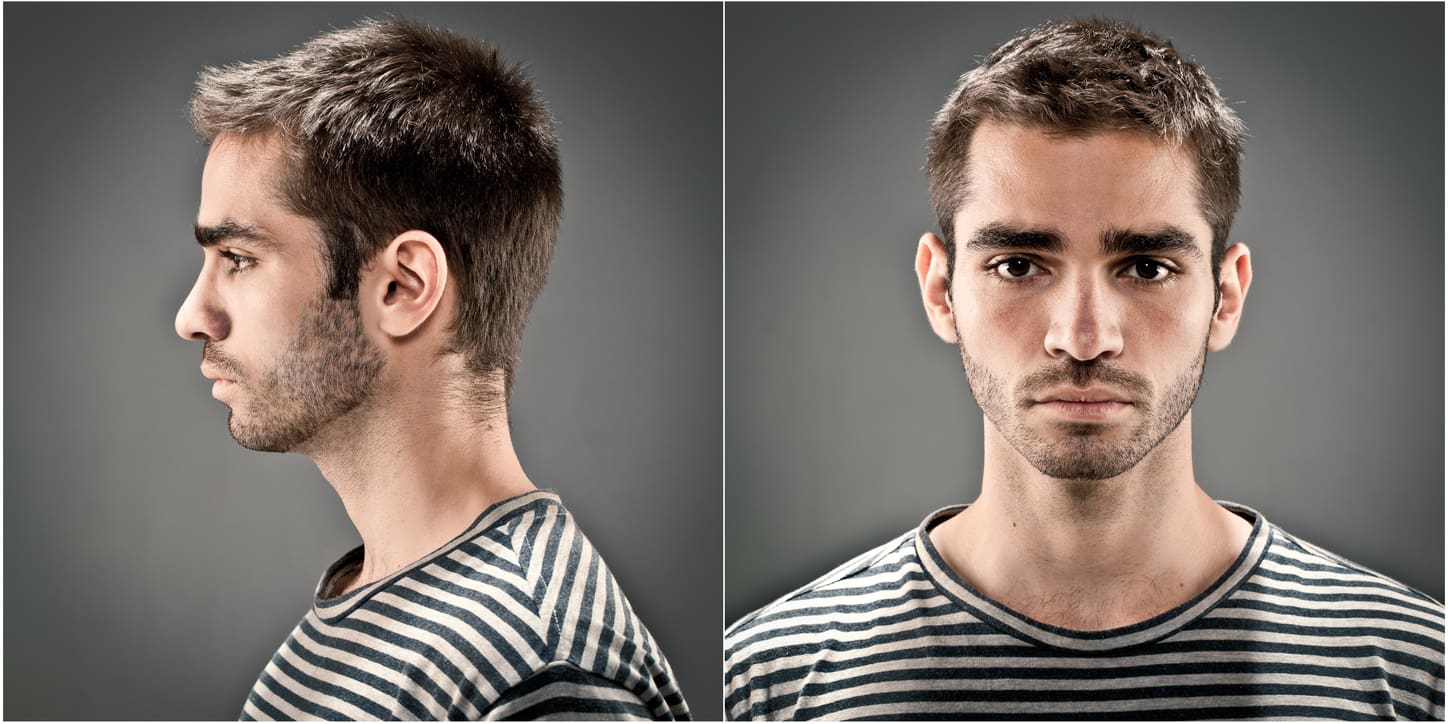 Want to learn about the best mugshot site? Our guide reveals the most popular sites and provides information on getting your mugshots removed from the web.
There are so many websites featuring mugshots due to their popularity and the amount of curiosity — and even obsession — people have with seeing mug shots and knowing the stories behind them. Even local newspapers post mugshots related to a story.
Naturally, when a celebrity or high-profile individual has a run in with law enforcement agencies and are subjected to having to pose for a mugshot, many fans desperately want to get a look at the (supposedly) incriminating celebrity mugshots, online or in their local newspaper. Local newspapers generate traffic when posting sensational news.
Mugshots Don't Mean A Person Is Guilty
Mugshots are not an indication of guilt in any way, but because they are a matter of public record, they get posted online. This is legal, and sites that feature mug shots say they are performing a valuable community service. But there is the flip side to this as well.
Posting mug shots that appear on an actual website can be embarrassing as well as humiliating. Even worse, they can impact an individual personally as well as professionally, damaging an individual's and brand reputation if they own a company or are in a leadership position.
Often the person who has their mugshot appearing online goes to great lengths to get the offensive material taken down, either by the webmaster of the site, or by hiring a mug shot removal service. There are also other avenues available that will be discussed later.
Which Mug Shot Site Is Most Popular?
The question often asked is, "what is the best mugshot site?" It probably results in a lot of different answers. Some sites have millions of hits, while others tailor themselves to posting the more infamous mugshot and booking photos. According to Google, the winner of the popularity contest, at least at one point, was Mugshots.com, because they have a lot of mugshots of wanted people throughout the world.
How many websites are in the business of publishing photos of any person arrested? A great number, literally hundreds, and more pop up all the time. Posting these mug shots online can be a rather lucrative business, and many people featured on mug shot sites don't even have criminal records, only arrest records, because they were detained and taken to a local police department for some type of infraction of the law.
Is There a Charge to View Mug Shots?
Law enforcement agencies post mug shots publicly, and they do not charge a fee for visitors to their website to look at these photos. Mugshots are typically regarded as public records. There are also plenty of sites that, for a fee, will allow you to enter the name of the person you want to search (including yourself), and usually by the state in which they reside. This gives the user a higher level of accuracy in obtaining the correct results.
Remember, many names are common, so the results compiled by mugshot websites may give a list of multiple people with the same name, and you might wind up viewing the mug shot of a completely different person than the one you're searching for. You may also wind up viewing several mug shot images before you find the one you're looking for. Providing a middle name can help to narrow your search.
Some Sites Provide A Lot of Detailed Information
Search Public Records, for example, is a website that allows you to enter the name (first and last) and state of the person being searched, then it checks federal databases, as well as state, city and county sources, to gather as much information as possible based on the information provided. Once it verifies that you are not a robot and you state that you are over eighteen years of age, it gives you the search results of any published mug shot in its database. This is a fairly quick and easy way to find mug shots online.
Next, it proceeds to unlock various categories of personal information based on the individual's name that you entered. You may want to narrow your search by adding additional information (i.e. "city") because the more specific the details, the better to get a proper match for the person whose records are being searched. This includes a list of criminal record information, known addresses, including employment history, educational background, and military records, along with a host of other personal information, again for the sake of accuracy.
A report may contain some or all of the following information:
Full Name
Age & DOB
Phone Number
Current Address
Address History
Property Value
Relatives
Neighbors
Criminal Check
Judgment & Liens
Businesses
Licenses
Felonies
Misdemeanors
Mugshots
Sexual Offenses
The total charge, or fee, to access the information on an individual is $1.00. This gives you access to searches on a 7-day trial basis. It will automatically renew the agreement for $29.98 a month until, or unless, you decide to cancel. If you don't cancel, you can expect, over time, to spend a few hundred dollars.
The Process of Removing Online Mug Shots
Once you discover, by a simple Google search, that your own mugshot appears online, what steps can you take to have it removed from these mug shot posting websites? It's difficult to get your mugshot removed from the internet forever, but in most cases, you can contact the webmaster of the site. If successful, they will have the image removed free of charge. Note: Contacting the webmaster doesn't always result in you getting your mug shot taken down due to the Freedom of Information Act (FOIA) that allows these postings to occur.
You can contact local law enforcement agencies and go through what is often a lengthy process, and if successful, the police department will have the image removed. Remember, though, that arrest records and other criminal records are considered "public records," which may require lengthy and confusing processes to have removed.
Or you may think about contacting a removal site company. Often you won't get the satisfactory results you're looking for. Many are scam sites that hide behind a "legal web extortion" tactic that intentionally post mug shots online in order to charge exorbitant fees to remove the images. In many states, this is not legal. They will then make money instead from advertising fees on the site.
Your Best Option: Contact An ORM
The above methods can be time-consuming, which is why many people contact an ORM (Online Reputation Management) firm. An ORM will take the necessary steps to have your mug shot removed from specified websites, with the booking photos no longer appearing on the same website again.
This doesn't mean your mugshot won't appear elsewhere, however. For example, they could end up on other third-party sites, but an ORM will also take steps to move your image so far down in search engine results that it will have less of an impact. An ORM will also employ a strategy that gets positive content online and in search, helping to suppress the image and negative content surrounding it.
Contact RemoveMugshots to Learn More
Is an embarrassing mugshot standing in the way of your goals? Contact RemoveMugshots.com today to learn more or to receive a free analysis.