Eddie Deezen Mugshots Online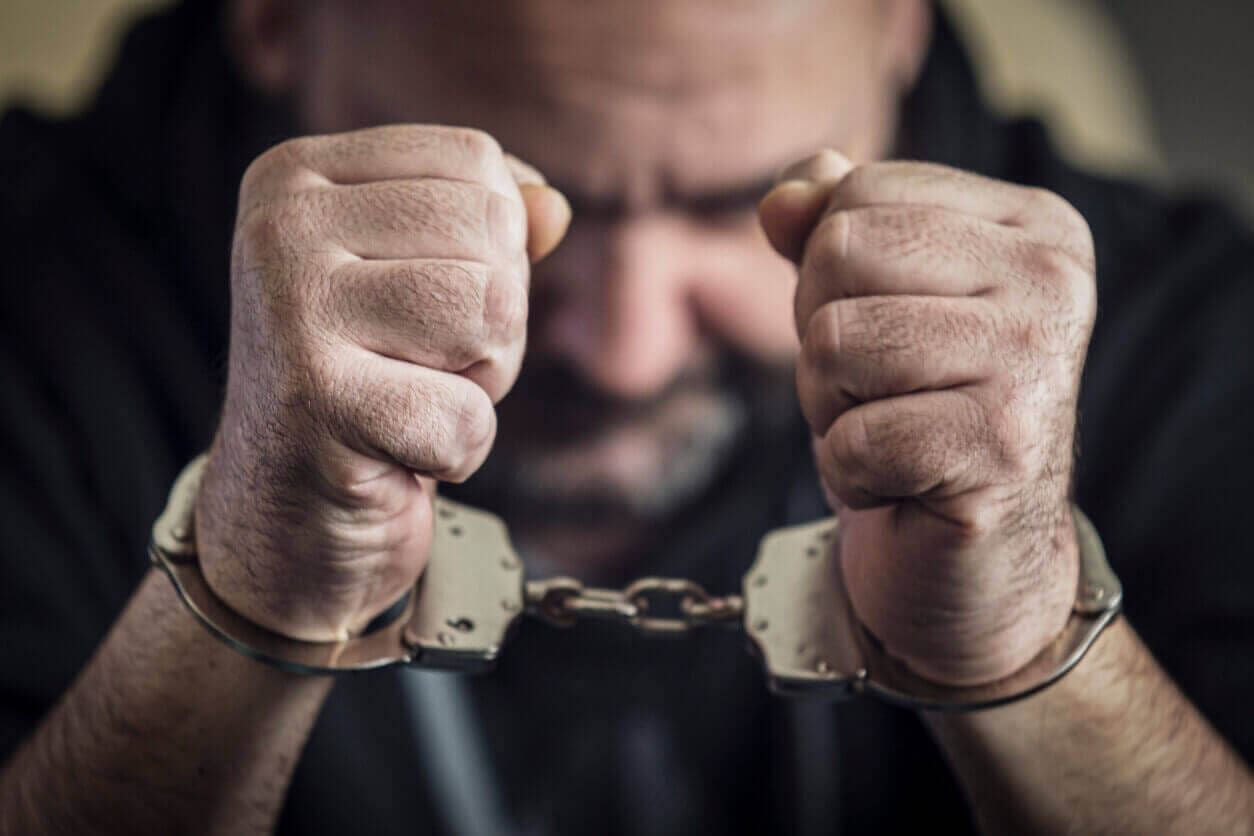 The Eddie Deezen mugshots continue to haunt the character actor. Learn about his criminal case and how to remove mugshots from the digital environment.
Living the Dream
Edward Harry Deezen is an American actor and comedian, best known for his roles as nerdy characters in films and television, most notably the film, Grease. Eddie Deezen was born on March 6, 1957 in Cumberland, Maryland, and was the proverbial "class clown". Upon graduating from his high school he announced to his parents that he was going to California to pursue his dream of being a stand-up comedian.
Falling short of that goal, he then began studying acting and auditioning for movie roles. As fate would have it, he landed a role in "Grease," playing nerdy student Eugene Felsnic, and thus began his journey as an actor. He was often typecast as the nerdy guy, and was, over the years, cast as such in several films, including "Grease 2," and "Midnight Madness." He also performed in television shows, including a short stint on "Punky Brewster."
His Career Spans Five Decades
From the late '70s through the early part of the new millennium, "Grease" actor Eddie Deepen, while still living in Cumberland, MD, continued landing roles in high-profile films, including Steven Spielberg's "1941", the movies, "Meatballs" and "War Games," and a slew of comedies. "War Games" marked the final mainstream film of Deezen's live-action career.
He subsequently began working exclusively in independent film for the rest of the 1980s, starting with his first starring role in the 1984 cult comedy "Surf II: The End of the Trilogy." His role was that of the movie's antagonist, mad scientist "Menlo Schwartzer."
Eddie Deezen also lent his voice to the animated film, "The Polar Express" and did a lot of work as a voice actor, in commercials and did voice-over work as well. As the nerdy character, Eddie Deezeen was on everyone's list, and work was always coming his way. He will always be known for his first role as Eugene Felsnic, a part he was born to play and that made him something of a star.
Trouble Comes Calling
Last year, actor Eddie Deezen gained notoriety for all the wrong reasons. On September 16, 2021, Deezen made the news when he was arrested in LaVale, Maryland, after an incident at a restaurant, which later involved the cops. He allegedly refused multiple orders to leave by the staff, and was also charged for allegedly assaulting a police officer when he threw numerous items, including plates, upon their arrival, according to the Allegany County Sheriff's Office.
Eddie Deezen refused to leave, even after having been asked to do so by the restaurant's staff, and he allegedly began causing a disturbance, so the police were called. A waitress at the restaurant who was involved in the fracas, Kara Lashbaugh, accused him of harassment, which may have been the catalyst for the incident. The situation later erupted into an online back and forth between the two, on social media platforms, Facebook and Twitter.
On Facebook, Eddie Deezen ranted about Miss Lashbaugh, in a since-deleted post, reportedly insulting her appearance, with comments about her fake eyelashes, and calling her an "attention whore." Miss Lashbaugh then responded in a tweet, saying that "Eddie Deezen is a (expletive) CREEP who comes into my work at least once a week, calls and asks other servers for my schedule, and if he comes in and I'm not wearing makeup HE LEAVES".
She went on to say, "and this grown ass old man has the balls to post this on Facebook about me I'm losing my mind." In response, "Grease" actor Eddie Deezen accused her of cyberbullying.
Upon the deputies' arrival on the scene, Deezen refused to leave and decided to hide behind a woman in a booth at the Maryland restaurant near the Pennsylvania state line. According to the police report, after refusing multiple orders to exit, and reportedly creating a scene, actor Eddie Deezen began throwing plates, bowls, and food that struck one of the officers. The woman was, fortunately, unharmed.
"Grease" actor Eddie Deezen was eventually forcibly removed by Maryland State Police and detained at the Allegany County Jail in order to await a court appearance where he was ordered to report and face charges of second-degree assault, disorderly conduct, and trespassing, as well as resisting arrest. He was later released on bond.
Problems Continue to Follow the Distraught Grease Actor
On April 8 of this year, things took a turn for the worse, and "Nerdy Eugene" continued to make news when he was arrested after it was reported that he was accused of trespassing, by unlawfully entering a privately owned nursing facility. According to a witness at the scene, Eddie Deezen had, just two hours before his arrest, been told to stay away from the nursing home property, so the cops were called.
At the time, according to authorities, Deezen was charged with fourth-degree burglary, two counts of trespassing, and one count of disturbing the peace, after it was alleged that he had been breaking into neighbors' vehicles in his neighborhood. The Allegany County Sheriff's Department had received a complaint about Deezen on April 2 for allegedly entering vehicles belonging to his neighbors without their consent.
He was taken by police officers to Allegany County Detention Center after the incident. Deputies conducted their investigation and filed four criminal charges against Deezen, which were issued on April 7. He was charged with fourth-degree burglary, disturbing the peace, one count of trespassing on posted property, and one count of trespassing on private property.
As of April 14, Deezen was held without bond at a detention center in Cumberland, Maryland, as confirmed by the sheriff's office.
Nerdy Eugene's Mugshots All Over the Internet
The price of celebrity becomes higher once you experience being arrested. Mugshots of the former "Grease" star can be viewed on various sites due to his arrests for disorderly conduct and trespassing, assault, burglary, and other charges. Once news got out and headlines revealed "actor Eddie Deezen arrested" the tabloids couldn't wait to get their hands on those mugshots.
A mug shot adds value to any publication, and they will post these regardless of any reputational damage they might cause.
An online reputation management (ORM) firm can help those who have mugshots appearing online with an ongoing content strategy. Regardless of whether the person is guilty or not, mugshots, because they are a part of the public record, end up online for all to see. An ORM can assist in getting these booking photos removed or suppressed.
Contact RemoveMugshots to Learn More
Is an embarrassing mugshot standing in the way of your goals? Contact RemoveMugshots.com today to learn more or to receive a free analysis.