A Look at Christopher Sumbs Before the Court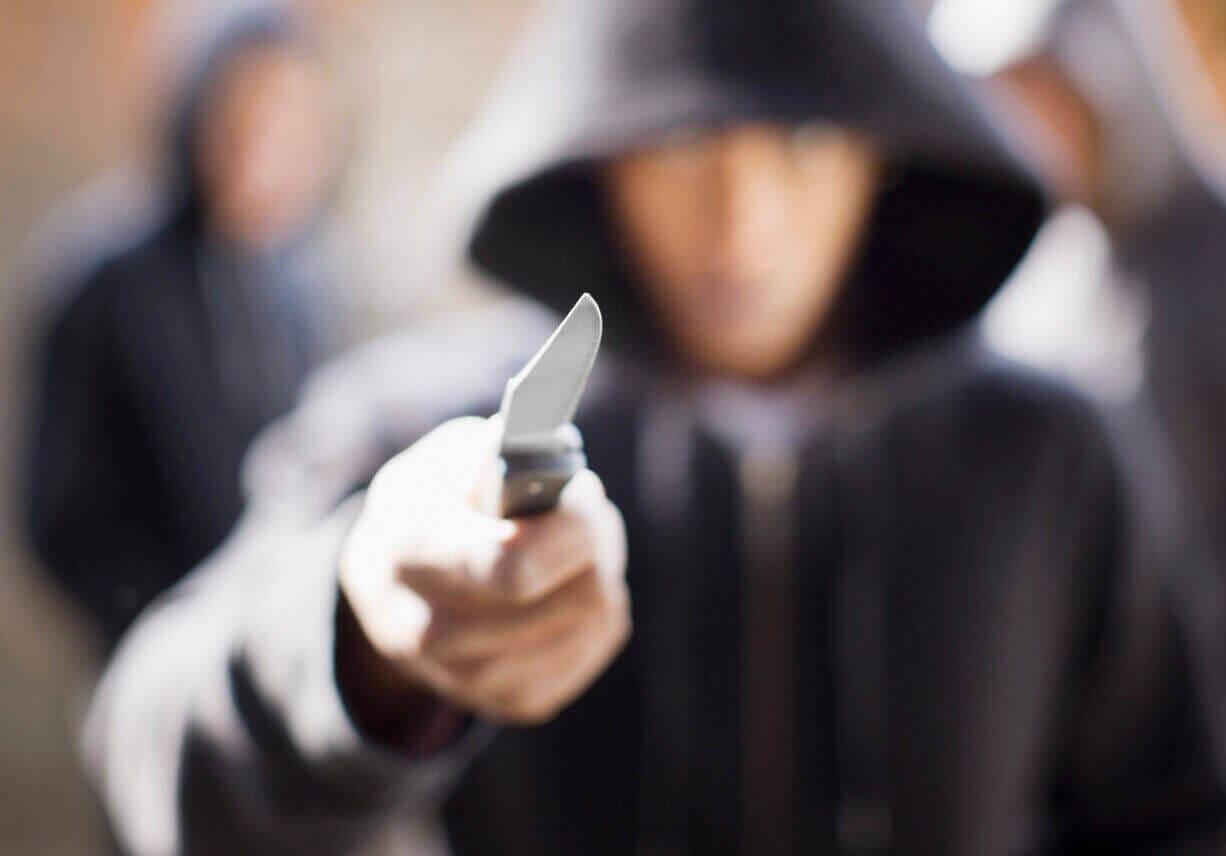 Christopher Sumbs Before the Court: A Bizarre Story with Several Twists
On July 21, 2021, a man knocked on the front door of a house on South 6th Street, near downtown Las Vegas, Nevada, which is not far from Las Vegas Boulevard. A Las Vegas woman came to the door, and believing this to be a suspicious person, asked about the nature of the visit. The man's response was, "What I'm looking for is the girl in the house 'cause I'm going to rape and kill her! Can you have her open the door?" It was definitely smart and life-saving to not open the door, given the bizarre and frightening circumstances.
The man at the door was Christopher Sumbs, a California resident with questionable mental health who was apparently visiting Las Vegas. He certainly presented strange and disturbing behavior by any measure. The event was caught on a Ring doorbell camera, a home security camera, and the video was posted soon afterwards on Facebook where it quickly went viral over the Internet.
The Video is Quite Chilling
In the Ring doorbell video, you never hear the woman inside the home speak. Sumbs can be heard repeatedly asking, "Are you sure? Are you positive? I just have a few questions for you." The woman said she never responded to the man, and called 911.
The woman's husband was not at the home at the time, but via the Ring doorbell system could see what was going on and felt his wife might be in danger. He accessed the intercom system settings and asked the man who he was over the device. It was then that Sumbs made his threats of violence.
Woman Recognizes Man in Video
The following day, Karen Stuart, another Las Vegas woman, recognized him, possibly from the viral video, while she was working at the Clark County Marriage License Bureau in Las Vegas and alerted a Las Vegas city marshal, who put Sumbs under watch. Sumbs was soon arrested, but refused to identify himself to officers of the Las Vegas Metropolitan Police Department (LVMPD). When the police asked his name he simply called himself the "Holy Spirit."
Sumbs Faces Charges Related to His Actions
Sumbs was charged with aggravated stalking, coercing, with threat of force, and attempted burglary as well as providing a false statement to a public officer in the arrest report. Four days later, police said they learned he was a fugitive out of California. On the following day, July 27, 2021, it was determined that he would be held without bail due to his fugitive of justice status. He refused to appear in court.
Sumbs' Mental State Comes into Question
What would possess a man to travel to another state, and seem to randomly choose a house to walk up to and hurl vicious threats of rape and murder as was revealed on the video? After all, he made mention of a girl who he wanted to rape and kill, as opposed to the full grown, married woman that lived at the residence.
In the eyes of the court, this individual may have mental health issues that should be addressed, as he referred to himself as the "Holy Spirit". On July 29, 2021, Sumbs made his first court appearance in Las Vegas virtually before a Las Vegas judge, which isn't uncommon due to the popularity in the use of similar technologies like Zoom. The court ordered him to undergo complete a competency evaluation before his next court hearing.
Competency Hearing Held
On August 20, 2021, Sumbs attended a competency hearing in Clark County District Court, Las Vegas. The judge ruled that he was not competent to stand trial. He was transferred to get receive further treatment with the possibility that it would lead to restoration to competency in order for him to stand trial on the charges filed against him.
Finally, on August 22, 2021, District Court Judge Christy Craig signed an order for him to be evaluated again. He was then turned over to the state of Las Vegas for physical and psychological evaluation.
Woman Who Helped Foil Potential Rape Receives Citizen Award
For her part, on August 19, 2021, Stuart, the woman who identified Christopher Sumbs, received a Distinguished Citizen Award in Las Vegas for her actions that led to his arrest on July 22, 2021.
Besides the bizarre and frightening case involving Sumbs, you can see how personalized content like a video, including an arrest report, on social media can go viral and run rampant. In this case it helped to prevent a potential rape and killing of a woman.
Looking for more on famous cases? Check out our blog!