How to Find Mugshots and Remove Them: Your 2022 Guide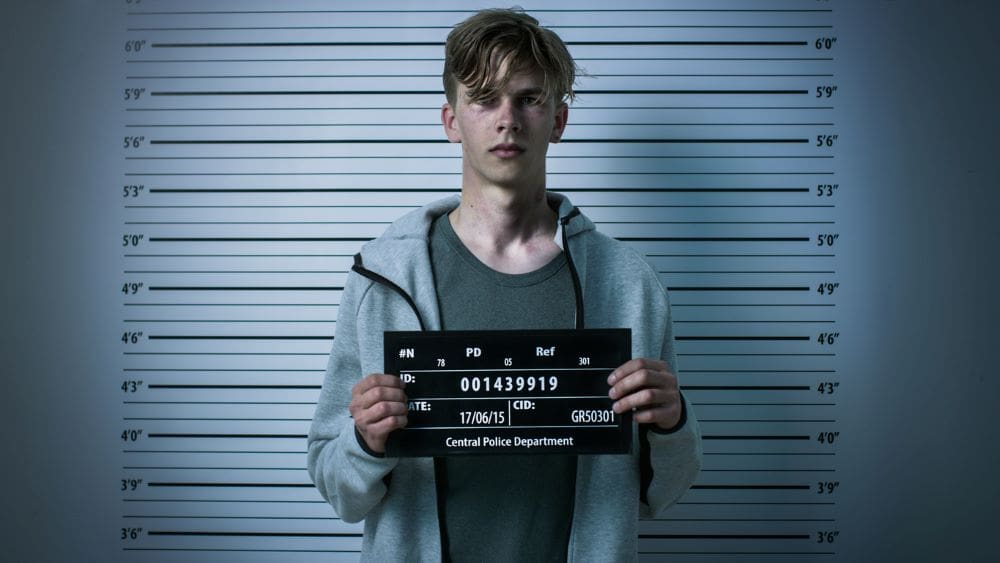 Learn how to find mugshots and all the details you need to get them taken down with our comprehensive guide.
A mugshot is a picture taken of someone who has been arrested. A mugshot usually shows the criminal's side and front profile and can also include details such as scars or tattoos on the person arrested. How to find mugshots has become easier since the internet made them easily searchable.
The first time mugshots were used was in France in 1888, spreading around the world as a new norm when dealing with those who have been arrested. In 2021, essentially every law enforcement agency around the world uses mugshots and they are kept on a database that can be shared between countries if necessary.
The etymology of mugshot comes from British slang for face—"mug"—and picture—"shot".
Mugshots are commonly used by law enforcement to keep records of criminals' appearances as well as use them to identify criminals in cases, issue warrants, wanted posters, and warnings to the public.
The Freedom of Information Act allows citizens to access public records, including birth certificates, marriage certificates, and death certificates.
The law was passed in 1966, and since then government offices have been required to make vital records available to the public (mugshots public record). Criminal records, mug shots, and other information about public safety are also available online, thanks to the Freedom of Information Act and the tendency to be transparent in matters regarding public safety.
In the past one would have to physically go to a courthouse or jailhouse to access criminal records and mugshots; however, technology has made these records readily available online (public record, corrections website) for anyone with internet access.
How to Find Mugshots Online for Free?
In case you are doing a mugshot search for an arrested person, mugshot online or background check virtually anyone can access information on the web.
As long as you have some key pieces of information about the person you're trying to find—like their name, date of birth, and other identifying information like their social security number or driver's license number—looking up someone's mugshot is easy.
If possible, try collecting additional information related to the date, place, and nature of the crime which led to the arrest. One way of finding a person's mugshot is by contacting the local law enforcement station and asking them for arrest records.
Today it is easier than ever to access mugshot photos online; with a quick search on Google or another search engine, you can find hundreds of websites that show mugshots. In fact, if you have ever been arrested before, chances are that someone has posted your photo online.
You can also search court documents, public records, or potentially embarrassing photographs freely (photos from arresting) to get more information about the arrest, including whether it led to a guilty verdict or jail time. For this, talk to the Court Clerk in the appropriate jurisdiction. Alternatively, if you are struggling with how to find past mugshots for free, you might try searching online.
Nearly all criminal charges are posted on the internet by some entity: whether that be the county, a local newspaper, a mugshot website, or a disgruntled ex-friend who will try to make your situation even worse by sharing it on social media.
Online unlawful arrest record databases give you an opportunity to search criminal records on a national and international level; if you're able to pay the fee associated with these services then you can search online for criminal arrest records on such databases together with celebrity mugshots.
Another option for those looking to find how to get mugshots online is by hiring commercial services or private detective agencies that offer this type of service.
Finding Mugshots Online
You can find someone's mugshot by searching for their arrest information online. You can type a person's name and state into websites like EraseMugshots, Background Checks, and more to get that individual's mugshot.
These tools also help when doing research on someone's background, which comes in handy if you want to look up past mugshots for free. They come in handy if you are looking for additional information about offenders being transferred between facilities.
Remember that to find someone's mugshot on most mugshots publication websites, you'll need some basic information about the individual including his or her first and last name and the state where he or she was arrested.
The website will present you with this person's alleged charges and bond amount among other things after finding his or her mugshot. Using Mugshot websites is also an excellent way to find out more about a potential employer where you can learn more about their rules and regulations before getting a job there.
If you are seeking arrest records or mugshots of a specific individual, there are many resources available. For example, public records databases operated by local, state, and federal agencies are all good sources for criminal record information.
You can also find contact information regarding the facility where an individual has been incarcerated after the booking photo process. This, coupled with all the principles presented in this guide, will help you to locate a specific offender on Google or Bing.
If you are seeking to locate charges filed against an individual, it is easier than most assume it to be. The best part of using online searches is that you do not have to leave your home to do it. It is also likely that you will acquire court conviction records, possibly statements where witnesses identify criminal defendants along with the location of the facility where an individual has been sent subsequent to being sentenced for his or her crime.
Another benefit of utilizing online searches is that it decreases the time spent going from police department to police department trying to find mugshots for each individual; for most people, this task can be completed by heading over to Google and typing in the name of the individual along with "arrest" or "mugshot."
Offenders' date of incarceration and pending fees together with expected discharge date if applicable are other helpful data that you can find on these sites.
How Do I Get My Mugshot Off Google?
After a person with a criminal record is apprehended by the police, his or her photograph will be taken.
This booking process is done to assist law enforcement officials and the criminal justice system in identifying the offender. Additionally, this mugshot photo will be added to the offender's permanent file. In recent years, it has become possible for these images to appear online.
Law enforcement agencies share this information with the public through search engines and websites such as arrest records. In this article, we will discuss how you can remove your mugshot from these sites and search engines.
We will begin by explaining how your arrest record becomes available online and why it is important that you take action against these sites if they are displaying inaccurate information about you.
How My Mugshot Ended Up Online
In the United States, the mugshots of people charged with crimes are considered public records and therefore can be accessed by anyone with up-to-date information.
Details of prior convictions and arrests are posted on such sites because they are already in the public domain. In times before the Internet, a person could approach the local police department and ask them to see the mugshot file of a specific individual; nowadays it is much easier to access information online.
A common reason for wanting to see these details is when an individual is checking out another person for employment or housing purposes—they would want to know if there have been any criminal charges against this person. By 2005, several websites had appeared that hosted mugshots together with details of minor offenses and heavy criminal records on them.
Posting arrest records online saves time and effort, but those who have been subjected to this scrutiny include many who were never charged or convicted of a crime.
Unfortunately, those who were never charged or convicted of a crime are exposed to the same scrutiny. Using Google search to find these records will lead you to a website that covers this together with the sex offender registry.
There is an issue with this: there is no way to filter people from the site who were never charged, convicted, or served time. Their online reputations and employment opportunities/housing can suffer. Here is what to do if you find yourself in a similar situation.
Removing Mugshots and Arrest Records Online For Free
You have an option and you will have to take a couple of steps if you are trying to remove arrest records online together with mugshots from internet space.
Right before you start this process we would like to let you know that removing your mugshots and arrest records from the internet space is time consuming and tiresome process. If you don't have the nerves or time to do this on your own, you can always ask for professional help and those people will be able to sort things out for you.
For those who are looking to start this process on their own, we have some steps that will help you in this process.
Contacting Website owners
To remove your negative image and arrest information from someone's website, contact the website owner. If you meet their criteria, they will gladly help you take down the information and help you out with the problem.
No matter what legal reasons or court orders exist for keeping information about your minor criminal convictions or minor drug offenses on their site, if those offenses did not result in heavy convictions, they will have your record expunged from their records and Google will no longer find that information in its search results.
Get in touch with Google or other Search engines
Removing police reports and mugshots from the internet is also possible by contacting Google and other search engines where these records appear.
They will be able to push these results down and remove some of them if you meet certain criteria. Most companies have a legal obligation to remove content if you are wrongly convicted, have suffered identity theft that has allowed your mugshot to appear online, or if it violates copyright laws.
If that is not the case, Google will not be able to process this type of request for deletion, as this information is in the public domain.
Mugshot removal services often charge fees, but they are experienced and able to successfully remove your mugshots.
They will contact the websites publishing such content in order to request that your image be removed, and some of these fees may be going to these websites as a means of payment for their cooperation.
If multiple platforms have posted your mugshot, you can expect higher fees since more people must be paid in order for their images to be removed. In rare cases, it is possible to have the charges waived or lowered if you can prove that there has been a mistake or error on the part of the website.
If you follow the laws regarding mugshot removal and consult with an attorney who is familiar with this area of law, it is possible that you may get your charge removed for free as long as it does not require much time or money from the website publishing your image. Some mugshot removal services will offer free consultations but charge fees once they begin working on your case.
Last Words
People that decided to turn their moral compass and do some changes in their life will see a lot of benefits once they manage to clear their name in the real world and on the internet space.
Unfortunately, most of the companies that are offering their Mugshot removal services need to be paid so they can help you with this issue. It will be important for any individual to understand that not all companies who are offering this kind of service will be able to do the job correctly.
You will need to choose a reliable reputation management company to be sure they will fully remove all damaging information related to you from the internet space.
For those who would like to do this process on their own, we hope that our guide will help and you will successfully remove the negative information and mugshots from the internet.
Need more help on removing arrest records and mugshots from online? Contact us now!