Been Verified Opt Out: What You Need to Know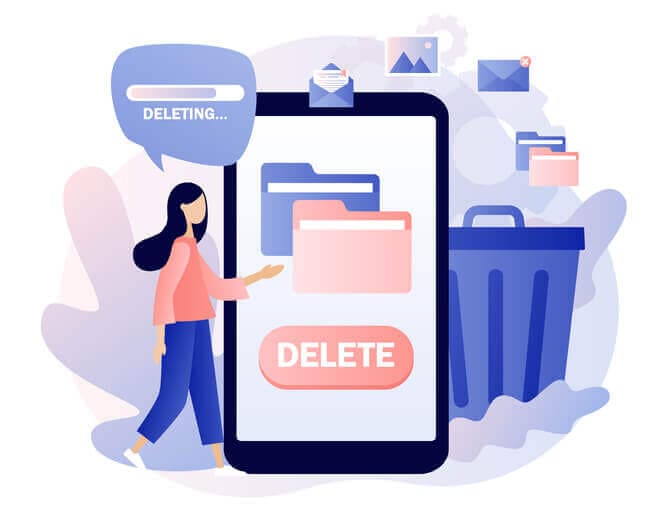 Most of us don't want our information readily available for anyone and everyone to access. Been Verified opt out takes some effort, but you can remove your information.
Internet background searches are big business. Here's what you need to know.
Is Been Verified a Legitimate Site?
Been Verified is a data broker that enables anyone to perform background checks. The company's information portal allows users to look people up and find information about everything from someone's address and previous addresses to their family members and criminal records.
It's not illegal for data brokers to collect and sell public records. However, there are currently states that are looking into regulating these information sources.
For example, in 2018, Vermont began requiring data broker companies to register in the state database and share company practices and policies.
California's Consumer Privacy Act allows residents to obtain free copies of the information and gives consumers the ability to request that the company erase their data.
Been Verified is a legal site, not a scam. However, the public data reports that the company generates are not always accurate and often misleading.
Misinformation could be a problem for you as people use background checks for tenant and employment screening, to track down friends and family, and find things about the people in their lives.
These days, if you're dating someone new, they're likely to do an online search to find out more about you.
And many people opt to pay for a report containing all of the information available. You are also at risk of identity theft, considering the type and amount of data available.
How Does Been Verified Get My Information?
Been Verified is a data broker that compiles public records on individuals and creates a report for purchase. The company gathers information from contact and personal data, vehicle, property, and criminal records, and more.
You might be surprised how much personal data is accessible through a legal public search, such as your court, bankruptcy, divorce, and DMV records.
Birth certificates, marriage licenses, voter registration information, and Census data provide a goldmine of information.
And every online game you play, survey you answer, sweepstakes, website you visit, or free app that you sign up for is gathering information. Data brokers also collect and purchase data from retailers, loyalty cards, and credit card providers.
Even your social media posts are up for grabs.
Do I Have to Be a Member of Been Verified to Opt Out?
You should never have to pay for the removal of your records from data broker search results. Technically, data brokers can't charge you to remove your information.
But they don't have to make it easy. The laws governing them are vague because public records are legally available to anyone.
All data broker sites have an opt out process. You do have to sign up for an account to delete or revise the information in some cases. But you don't have to be a member or create an account for a Been Verified opt out of search results.
Been Verified Opt Out Steps
Been Verified opt out is more straightforward than some of the other data brokers. You must fill out an opt out form and verify your email address. The company says that your listing will no longer appear after 24 hours.
Go to the Been Verified opt out website page and fill in your first and last name. Find the listing that looks like you with your middle name or initial, known cities, and relatives. Next, you must enter your name and email and perform a Captcha.
Been Verified Opt Out: More Pro tips
Use an alternative email address that doesn't have any of your information associated with it.
Once you submit your information, Been Verified opt out will send an email with a link to confirm you want to opt out. Click on the verify opt out link at the bottom of the email, and you'll go to their website to finish the process.
Finally, you'll receive the confirmation email that you have succeeded in Been Verified opt out.
Keep in mind that Been Verified partners with other data brokers.
They continuously provide new records that may contain different name spellings, initials, or combinations of information, addresses, and more that can become separate records in the database and appear numerous times in search results.
Currently, Been Verified opt out only permits you to remove one record. If you find more than one record in the search results and would like to remove them, you have to contact the company at privacy@beenverified.com and get additional assistance.
Will Data About Me Reappear on Been Verified?
Your information may reappear in search results even after you opt out because of new records, data, or name spellings. For example, if you recently got married, there may be records in your birth and married names.
Any new combinations of data can always pop up.
It's essential to monitor your information and be aware of what you agree to when you sign up for anything online.
Work with the Professionals
Been Verified isn't the only broker making money off of your information. There are thousands of companies doing the same thing.
When you work with us, you gain comprehensive removal solutions to delete your data from 50 plus reporting sites across the web, including Been Verified, Checkmate, Spokeo, and Whitepages.
Data brokers continuously scrape public records and other available sources, which means it's possible to find multiple listings for your name on Been Verified and other information sites. If so, you must go through the removal process for each listing.
It's also critical to continuously monitor data broker sites for your information.
Not only can your online information potentially keep you from getting hired, renting an apartment, or dating the person of your dreams, all that data puts you at risk of identity theft, as well. Net Reputation helps protect your information.
We'll walk you through the process and create a detailed plan.
Click here now for a free analysis. Fill out the contact form online. Or, speak with a dedicated Removal Specialist today.