Texas Mugshot Removal: Getting Your Reputation Back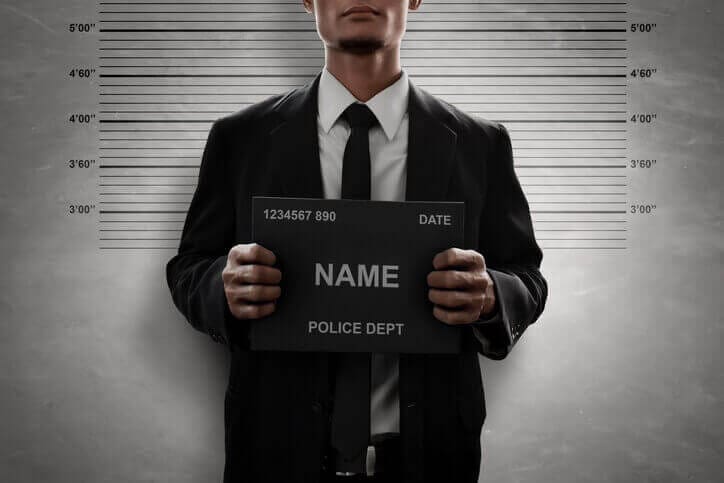 Contact us now for a Texas mugshot removal solution that works!
Searching for a Texas mugshot removal service? It's likely that you made a mistake or were wrongfully accused of a crime. While you're ready to put your past behind you, you need the internet to do the same.
Here, we'll explore the reasons why it's important to get your mugshot removed from the internet. We'll also look at Texas mugshot laws and your recourse options after you find your mugshot posted online.
Why Texas Mugshot Removal Matters
Many people have trouble with the law at some point in their lives. Past mistakes don't have to define your future. Removing your Texas mugshot from the internet can be the first step toward getting your life back.
When your mugshot is online:
Potential employers will come across your mugshot when they search for you
Potential romantic partners may write you off after learning about your past
Landlords and mortgage lenders may deem you unsuitable after viewing your mugshot
Your family members may face awkward questions after acquaintances stumble across your mugshot
Today more than ever, people make snap judgments. The internet makes it easy to get information on someone. Usually, the internet just offers the highest of highs and the lowest of lows of a person's life. When you've had legal problems, this can make it easy for people to judge your past.
Clearly, you want your mugshot removed from the internet. Thankfully, there are laws in Texas that are on your side when it comes to cleaning up your reputation.
Texas Mugshot Removal Law
Many websites that post mugshots do so for profit. While mugshots are public record, government websites don't advertise mugshot removal websites for viewing. Sites that offer mugshots to the public do so with the hope that you'll pay money to have your mugshot removed. Sites also make money through advertisers and depend on website traffic to keep their revenue high.
Thankfully, Texas is fighting these sites. The state passed a law that citizens can request mugshot removal with a certified letter. Upon receipt of the letter, the mugshot website must comply with the request.
The problem: it's very, very difficult to find physical addresses for many mugshot sites.
This means that despite the law, many people struggle to have their mugshots removed. If you've tried to contact a mugshot site to have your photo removed, you already know how tough this process can be.
Let's take a look at some options you have when it comes to getting your Texas mugshot removed from the internet.
When you see your mugshot online, you're likely tempted to take immediate action to have the photo removed. While this is understandable, it's not always the best way to go. Let's take a look at the three choices you have for Texas mugshot removal.
Locate And Request Removal Of The Photos Yourself
First, you can try to go the long route of finding the photos on your own. This can be tough, as mugshots from google tend to float from site to site. You may find yourself constantly searching for your mugshot. While this can be stressful, it's also time-consuming. You may feel like searching for yourself is eating away at your days.
If you choose to try to have the photos removed yourself, you'll need to contact the webmaster for each mugshot site. As we mentioned, this is often a nearly impossible process. Many mugshot websites have offshore addresses that are difficult to contact.
You'll need to send the webmaster a certified letter stating that you want the photo removed from the internet. This letter is often most effective when it comes from a lawyer.
If you do successfully get your mugshot removed from a site, it's just a matter of time before it pops up elsewhere. You'll need to be diligent about searching for yourself regularly to ensure that your reputation stays clean.
Get Your Record Expunged
You may choose to try to have your record sealed or expunged with the goal of Texas mugshot removal. The number of years that you'll have to wait to attempt an expunction of arrest records depends on the type of crime committed.
In Texas, expunction laws state:
People convinced of a misdemeanor and required to pay a fine may apply to have their record expunged immediately. Serious misdemeanors require a two-year waiting period before expunging the record is an option.
People arrested but not charged with a crime have to wait between six months and three years before the arrest record is eligible for expunction.
People convicted of a felony must wait at least five years before they can apply for an expunction.
If the waiting period for your crime has passed, and you'd like to apply to have your criminal record expunged, the process can take time. You'll file a court claim and appear before a judge.
While you can apply for record expunction on criminal records on your own, it's not recommended. It's a good idea to work with a lawyer, even though the process can become expensive.
After record expunction, you'll need to send proof of expunction to the police reports and mugshot site's webmaster. You may need to take further legal action to get them to comply with your request.
Work With Texas Mugshot Removal Professionals
Texas mugshot removal isn't easy. You're likely working hard to clean up your reputation. An online, mugshot removal service can shoot down even the most valiant efforts to maintain a squeaky-clean image.
The good news: you don't have to try to manage your online reputation by yourself. A professional mugshot removal company can help. Companies that specialize in mugshot removal often have relationships with webmasters. This means they know how to get in touch with websites that have your mugshot. They know the processes necessary to get your photos taken down.
Webmasters know that professional reputation management companies have the resources required to fight for mugshot removal. Mugshot sites may be more likely to comply with requests from professional reputation management companies than requests from an individual.
You Don't Have To Figure This Out Alone — Reputation Management Can Help
If you're trying to figure out how to get your mugshot off the internet, we're here for you. You don't have to try to do this on your own. Even after your mugshot disappears from one site, it will likely pop up somewhere else. We're able to use our resources to scour how to remove mugshots from the internet and boost your reputation.
You've done enough work to boost your reputation in your face-to-face interactions — let us worry about the rest. Reach out to us to learn more about our Texas mugshot removal services.