How to Remove your Information from Radaris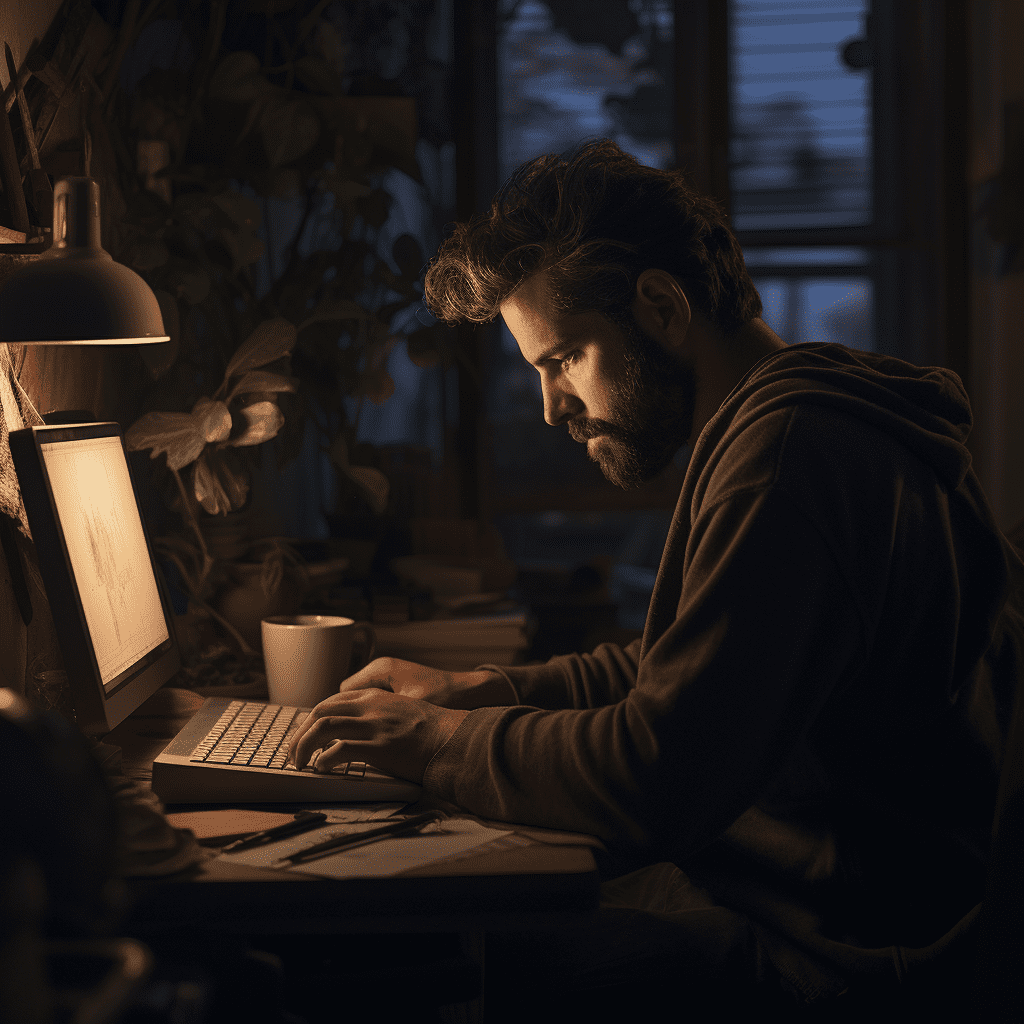 Radaris is a popular public records search engine with a vast database. It has features like background checks, reverse phone lookup, and people search. But if you want to remove your info from Radaris, their customer service is available for help.
Head to the Radaris opt-out page and request the removal of your info, such as criminal records, employment history, addresses, and family members. Whether you're worried about identity theft or want to remain private, Radaris is your go-to site!
Furthermore, Radaris provides comprehensive search reports by combining public records and the internet,. Your cell phone number, other personal info, and potential mentions across online platforms can all be found on the site. Plus, it's all in one place!
Remember, some of Radaris' features may need a subscription or payment. If you don't want money to use their services anymore or have an unused membership, contact their customer service for account cancellation assistance.
Understanding the implications of having information on Radaris
Radaris is a public records search engine that allows users to access info about individuals. This includes personal details, like addresses, phone numbers, and even criminal records. It's a useful platform for background checks or locating people – but it also raises privacy and data protection concerns.
Your information on Radaris is accessible to anyone who uses the platform – strangers, companies, and potential employers included. This means lack of control over your personal data and potential misuse. Plus, identity theft or fraud is a risk due to the wide range of personal info available.
Lastly, Radaris may damage your reputation. It combines public records from different sources, so any negative reviews or false info associated with you can show up on background checks or other online mentions.
If you're worried about your info on Radaris, there's an opt-out page where you can request its removal. But, even after opting out, some info may still be available through other search engines or websites.
Step 1: Accessing the Radaris website
To access Radaris, take these steps:
Type "radaris.com" in your browser's search bar.
On the homepage, you'll see a search bar.
Enter the person's name, location, or other details.
Click "Search" to initiate your search.
Wait while Radaris processes your request.
Explore various sections like background check, reverse phone lookup, and people search.
Note: Radaris offers free and paid options. Free has limited access, while paid gets more benefits.
Pro Tip: If you have problems using Radaris, contact their customer service. They can help with your account or searches.
Following these steps makes accessing Radaris easy and efficient!
Step 2: Navigating to the opt-out page
To get those pesky details off the public record, follow these steps:
Head to the Radaris website.
Seek out the "Opt Out" link, usually at the bottom of the page.
Click it, and you'll be taken to the opt-out page.
Then, just do as the instructions say to fully remove your info.
Your name, address, number, and job history will all be deleted with this. Plus, whatever other mentions of you, or unknown numbers connected to your profile, will also be gone if you request it. Radaris wants to remove information just to keep their search engine up-to-date but respects your privacy.
Take Jane Doe's story as an example. She was worried about her privacy, so she used the opt-out page to take her info off Radaris. And with a few clicks, her details were gone from the site's database. Thanks to Radaris' awesome customer service and the easy-to-access opt-out page, Jane was back in control of her information and felt much more secure online.
If you ever feel uncomfortable with your private data being readily available on public records sites like Radaris, use their opt-out feature for your peace of mind. Take your personal info away from Radaris like a master magician.
Step 3: Opting out of Radaris
Opting out of Radaris is a great way to protect your privacy. Here's how:
Visit the Opt Out page on the Radaris website.
Search for your background check report using Radaris' search feature.
Click on the 'Remove My Info' or similar option.
Fill out any forms and provide any info Radaris requires.
Verify your request with an email or phone call.
Check your inbox for a confirmation message from Radaris.
Although opting out of Radaris helps, other online mentions of your personal info may remain. To be extra safe, do a reverse phone lookup on unknown numbers and combine public records from other sites.
Yay – you'll be unrecognizable to Radaris once you get your confirmation message!
Step 4: Verifying the removal of information
Once the process of removing your info from Radaris is done, it's important to be sure it works. Here's how you can make sure:
Check your request: Go back to the opt-out page. Ensure all fields are correct and any extra details are provided.
Thorough search: Do a search using Radaris or other people's search engines. Vary your name, phone number, and address.
Verify removal from a background check: If you have done a background check on yourself before, do it again to check if your info is gone.
Look for other mentions: Search other websites or platforms where your info may have been listed with Radaris. Try phone numbers, addresses, or related keywords.
These steps will help you confirm that your info has been successfully removed from Radaris and other online platforms.
Remember, it's important to check and report and take action regularly against any new appearances of your info online.
True Fact: It can be hard to remove personal info from public records due to easy access to their huge databases and constantly updated content. So, go undercover on Radaris!
Tips for additional privacy measures
Privacy is essential in this digital age. Taking extra steps to protect your personal details is essential. Here are tips to improve your privacy:
Opt-out: Visit the Radaris opt-out page and get rid of your info from their database.
Limit public records search: Be mindful of what info you share on public platforms – like Radaris.
Background checks: Do a full search of yourself online, to find any unknown phone numbers or mentions that could put your privacy at risk.
Protect your phone number: Only give your cell phone number if you need to, as it can be used for reverse phone lookups.
Manage online presence: Take care of what you post online – personal details, family names, employment history, and addresses.
Secure accounts: Keep tabs on websites that have access to your data, and update passwords regularly.
Plus, remember that there could be other sites like Radaris that collect public records for free profiles. You should act to get rid of your info from these sites regularly.
By following these tips, you can reinforce your privacy and stop unauthorized people from getting your personal data. Take control now!
Conclusion
Reclaiming control over your private data can be challenging, but it's achievable with the right steps and dedication.
To start, access Radaris' opt-out page and fill out the required personal information—full name and current address. You may provide more data to help them locate your records.
Once you submit your request, patience is crucial as it may take a while for the company Radaris to carry out the process. However, once it's done, you can be confident that your private details won't be accessible through their platform anymore.
Bear in mind that other online mentions or people's search engines may still contain some of your information. So, do a reverse phone lookup or search for unknown numbers related to you. Also, combining public records from different sources can help uncover potential breaches of privacy.
Don't miss out on the chance to protect yourself! Contact Radaris' customer service now to get help removing your information. After all, your peace of mind is invaluable.
Frequently Asked Questions
FAQs for How to Remove Your Information from Radaris:
1. How can I remove my information from Radaris?
To remove your information from Radaris, you can visit their opt-out page on their website or contact their customer support and service department for assistance. They will guide you through the process of removing your information from their public records search engine.
2. What is Radaris?
Radaris is a comprehensive public records and person search engine that allows users to access information such as background check reports, reverse phone lookup, and people search. It combines public records and other online mentions to provide up-to-date information on individuals.
3. How can I opt out of Radaris?
To opt out of Radaris, you can go to their opt-out page on their website and follow the instructions provided. This will enable you to sign up to remove your personal information from their database and stop it from appearing in searches.
4. What information does Radaris display?
Radaris displays various personal information such as addresses, phone numbers, other family member members, employment history, and other online mentions. It aims to provide a comprehensive search tool for individuals to locate information about others.
5. Is there a free version of Radaris?
Yes, Radaris offers a free version of its service. However, they also provide customers with additional features and access to more comprehensive search results through paid memberships and subscriptions.
6. Can Radaris help with background checks for businesses?
Yes, Radaris can provide background check reports and other information for businesses. This can be helpful in assessing a person's history, properties owned, employment records, and more.